Have you ever wondered what a retailer's absolute favourite Christmas song might be? Well, look no further, for it is none other than "All I Want for Christmas Is a Good Customer Experience!" All joking aside, no one feels the heat of the holiday season more than retailers. As Christmas approaches, the pressure is on to not only meet increased demand but to also maintain exceptional customer service. But how can this be achieved? 
In this article, we unwrap the secrets to ensuring customer satisfaction during the festive flurry. Keep reading to discover how to turn the Christmas chaos into an opportunity for your retail business.
"The holiday season is a perfect time to show your customers how much you appreciate them. Make it a great experience, and they'll remember you throughout the year."

Shep Hyken

Customer Service and Customer Experience Expert
5 Holiday Sales Tips for Excellent Christmas Customer Experience
During the Christmas period, there is a significant increase in customer service queries, with a 75% surge attributed to the growing number of customers shopping online. This means your customer service team can expect a higher volume of support requests, while your online store will experience increased traffic. Anticipate a variety of customer issues, from common inquiries about sizing and specifications to concerns about return policies and delivery.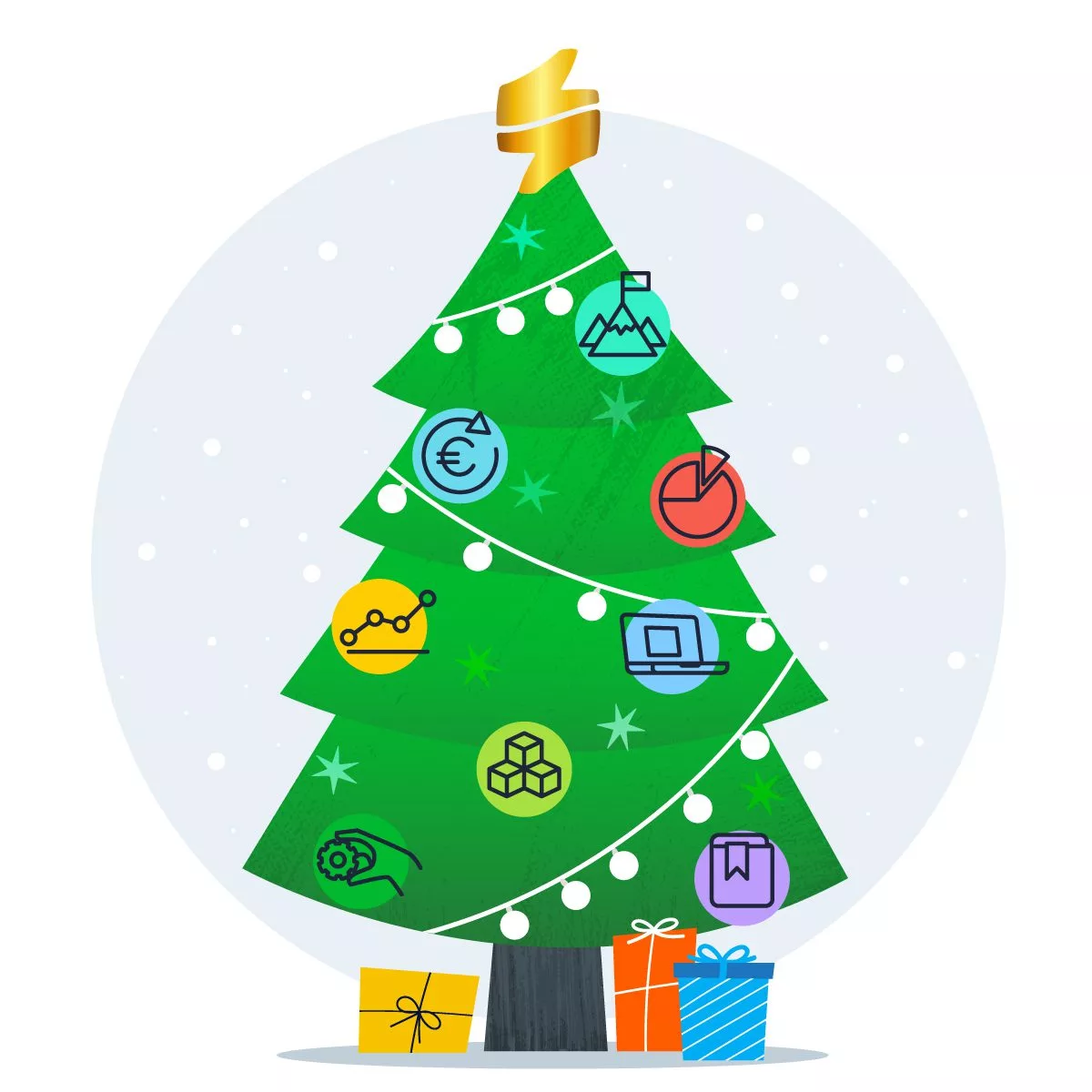 To effectively prepare for the Christmas shopping rush and avoid feeling overwhelmed, it is important to follow these five key strategies to ensure a superior customer experience.
1. Staffing for Success
One of the key factors in maintaining customer satisfaction during the Christmas season is ensuring adequate staffing levels. According to a survey conducted by the National Retail Federation, 42% of shoppers cited long checkout lines as a major frustration during the holiday season. To avoid this, retailers should hire additional staff to handle the increased foot traffic and ensure that customers are served promptly. Moreover, it is crucial to provide comprehensive training to the seasonal staff to ensure they are well-equipped to deliver exceptional customer service.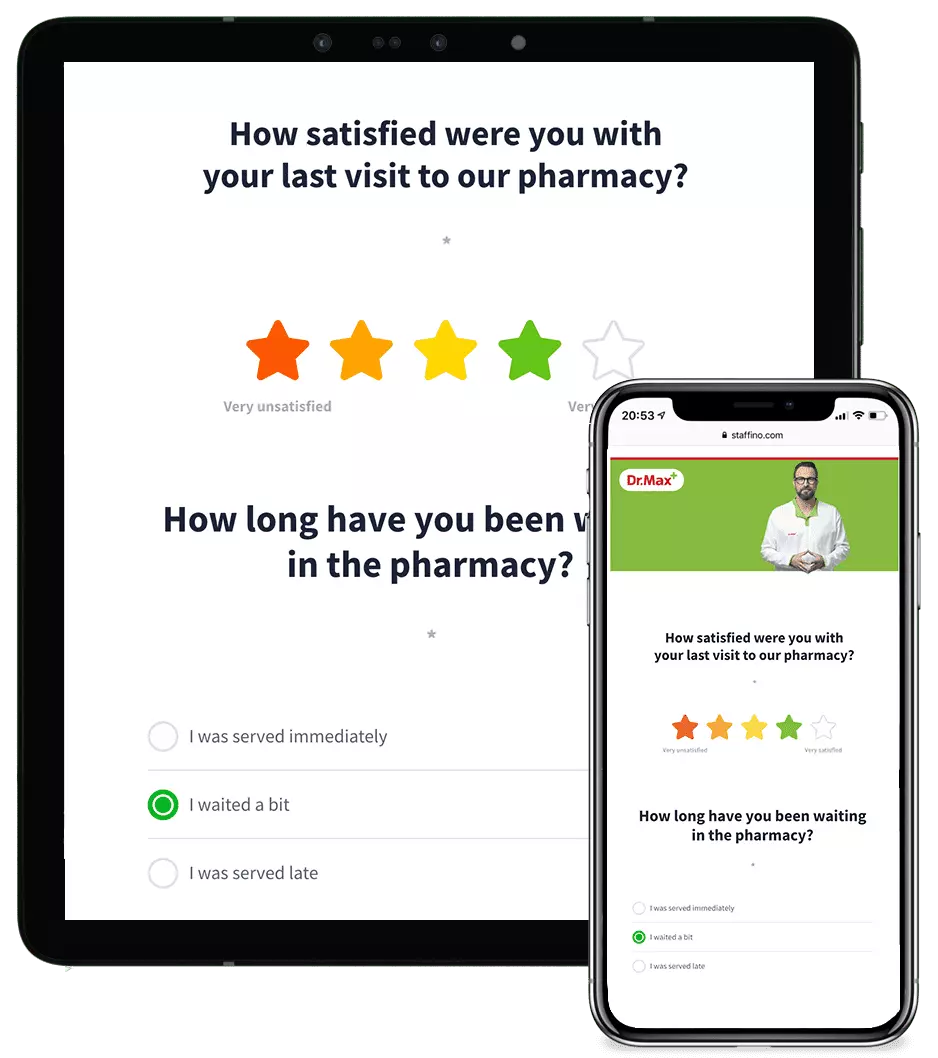 A reliable method for determining if your store is experiencing understaffing is by utilising a customer experience platform to distribute surveys that assess the length of customer wait times and the impact on their spending habits, subsequently influencing your revenue. By strategically employing seasonal staff in venues that are understaffed, you can effectively transform this weakness into an advantageous opportunity to capitalise on Christmas sales strategy.
2. Enhancing In-Store Customer Experience
Creating a festive and welcoming atmosphere in-store can significantly enhance the customer experience. According to a study by Deloitte, 60% of shoppers said that the in-store experience is a key factor in their decision to make a purchase. You can achieve this by decorating the store with holiday-themed displays, playing cheerful music, and offering complimentary refreshments. Additionally, ensuring that the store is well-organised and stocked with popular holiday items can help customers find what they need quickly and easily.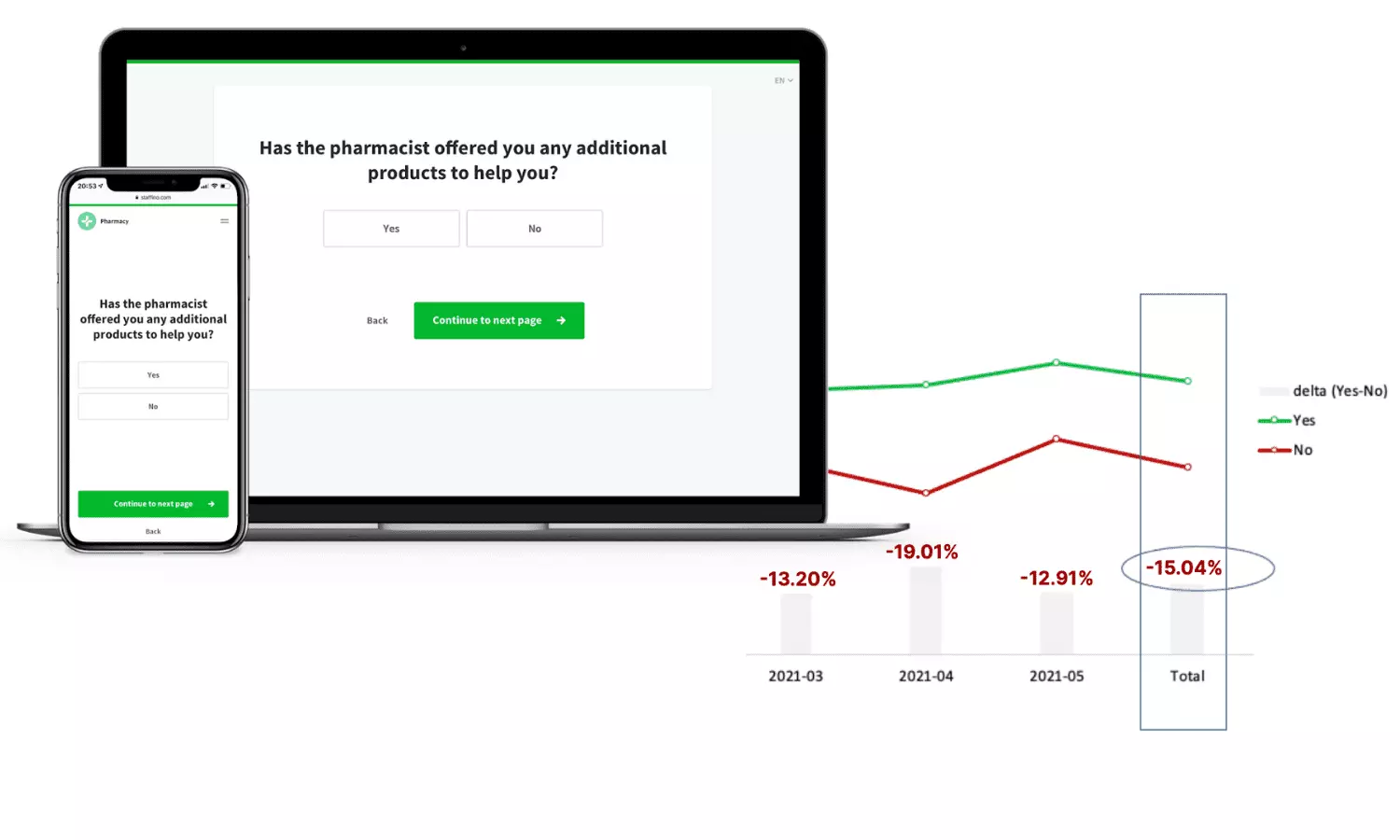 Employee approach is crucial in boosting sales and enhancing the in-store experience during Christmas shopping. Our case study found that when employees provided exceptional customer service and showed a genuine interest in helping customers find the perfect product, the average purchase value increased by 15%. This highlights the importance of training employees to be knowledgeable about the products, attentive to customer needs, and proactive in offering personalised recommendations.
3. Streamlining Online Shopping Experience
In today's digital age, online shopping has become increasingly popular during the holiday season. According to a report by Adobe Analytics, online sales during the 2020 holiday season reached a record-breaking $188.2 billion, a 32.2% increase from the previous year. To maintain customer satisfaction, retailers must ensure that their online stores are user-friendly, mobile-responsive, and offer a seamless checkout process. Providing clear and detailed product descriptions with high-quality images, and offering convenient delivery options can also contribute to a positive online shopping experience.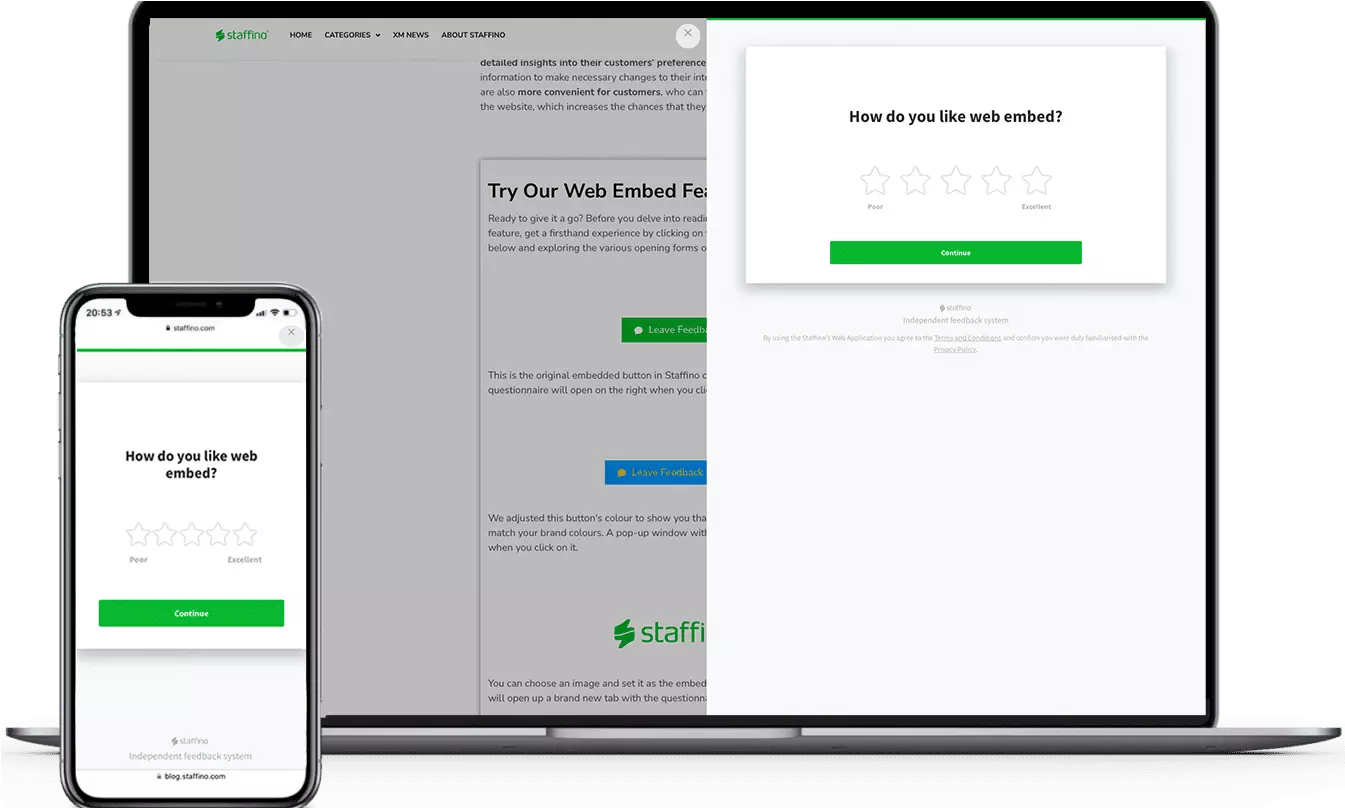 One effective way for retailers to measure customer satisfaction and identify any issues that may hinder convenient online shopping is through Staffino's web-embedded surveys. These surveys can be strategically placed throughout the online shopping experience, such as after the checkout process or on product pages, to gather feedback from customers. By utilising customer experience metrics such as CSAT or CES, retailers can quickly identify any pain points or areas of improvement. For example, if customers consistently report issues with the checkout process or difficulties with sizing, retailers can implement quick fixes to address these concerns.
4. Personalising the Customer Journey
Personalisation is a key aspect of delivering exceptional customer experiences. According to a study by Epsilon, 80% of consumers are more likely to make a purchase when brands offer personalised experiences. During the Christmas season, retailers can personalise the customer journey by sending personalised holiday greetings, offering tailored promotions based on past purchases, and providing personalised recommendations. Leveraging customer data collected through the Staffino customer experience platform can help retailers gather insights and deliver personalised experiences that resonate with their customers.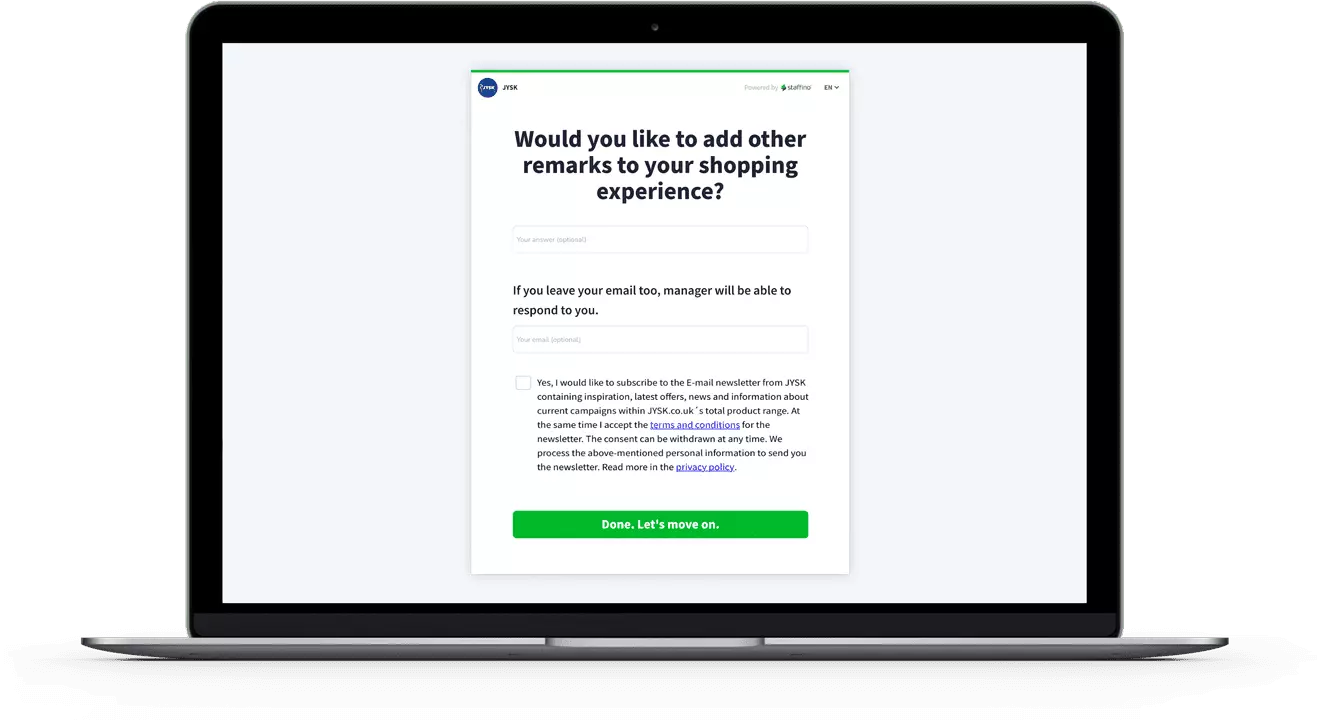 Are you facing challenges in obtaining an adequate number of marketing opt-ins to send personalised offers? We have the perfect solution for you. Check out this case study to learn how Staffino assisted a renowned global retail giant in accumulating 350,000 marketing email contacts, valued at 1.7 million EUR, within just one year. 
5. Going the Extra Mile
To truly stand out during the holiday season, retailers should go the extra mile to exceed customer expectations. This can be achieved by offering special promotions, providing extended store hours, and offering gift-wrapping services. Additionally, you can surprise and delight customers by including small, unexpected gifts with their purchases or offering personalised thank-you notes. By going above and beyond, retailers can create memorable experiences that leave a lasting impression on their customers.
Customer experience consulting firms can be a valuable resource for retailers looking to enhance their offerings and create a memorable customer experience. CX consultants specialise in analysing customer behaviour, preferences, and expectations, and can provide valuable insights and recommendations on how to personalise offers and motivate employees to deliver exceptional service during the Christmas season.
Conclusion
Maintaining customer satisfaction during the Christmas season is crucial for retailers to thrive in the competitive retail landscape. Let this Christmas be an opportunity for your retail business to shine and create unforgettable customer experiences. To learn more about how to enhance your customer experience management during the holiday season, check out Staffino and unlock the potential for success.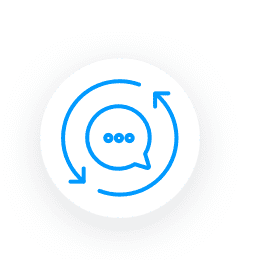 Transform Your Customers' Experiences
Create a bulletproof customer journey with tailored CX products and services that will foster loyalty and reduce churn.