Ever wondered why your customers are not as loyal as your dog? Well, you're not alone! In today's cutthroat business landscape, customer satisfaction is the new battlefield, and Staffino is your secret weapon. Customer satisfaction is a key indicator of customer loyalty, predictive of repurchase intentions, and a vital point of differentiation that attracts new customers in a crowded marketplace. 
In this article, we will delve into the various customer experience products offered by Staffino and look at their significant contribution to improving our clients' customer satisfaction.
Improving Customer Satisfaction with Staffino? Piece of Cake!
"Your most unhappy customers are your greatest source of learning."

Bill Gates

Co-founder of Microsoft
Understanding this timeless quote, businesses are increasingly focusing on strategies to enhance customer satisfaction. One such strategy is leveraging the power of a customer experience platform that empowers managers to measure, manage, and improve customer satisfaction effectively. Lucky for you, Staffino is precisely the platform you need, trusted and utilised by over 50 companies across more than 30 countries worldwide. This is how we do it:
1. Automated Customer Feedback Collection
Staffino offers a comprehensive feedback collection system that enables you to capture customer feedback across various touchpoints through feedback kiosks, SMS, email, messaging apps and web-embedded surveys. By capturing real-time feedback, our clients can quickly understand customer needs, expectations, and pain points, and plan their customer experience initiatives accordingly.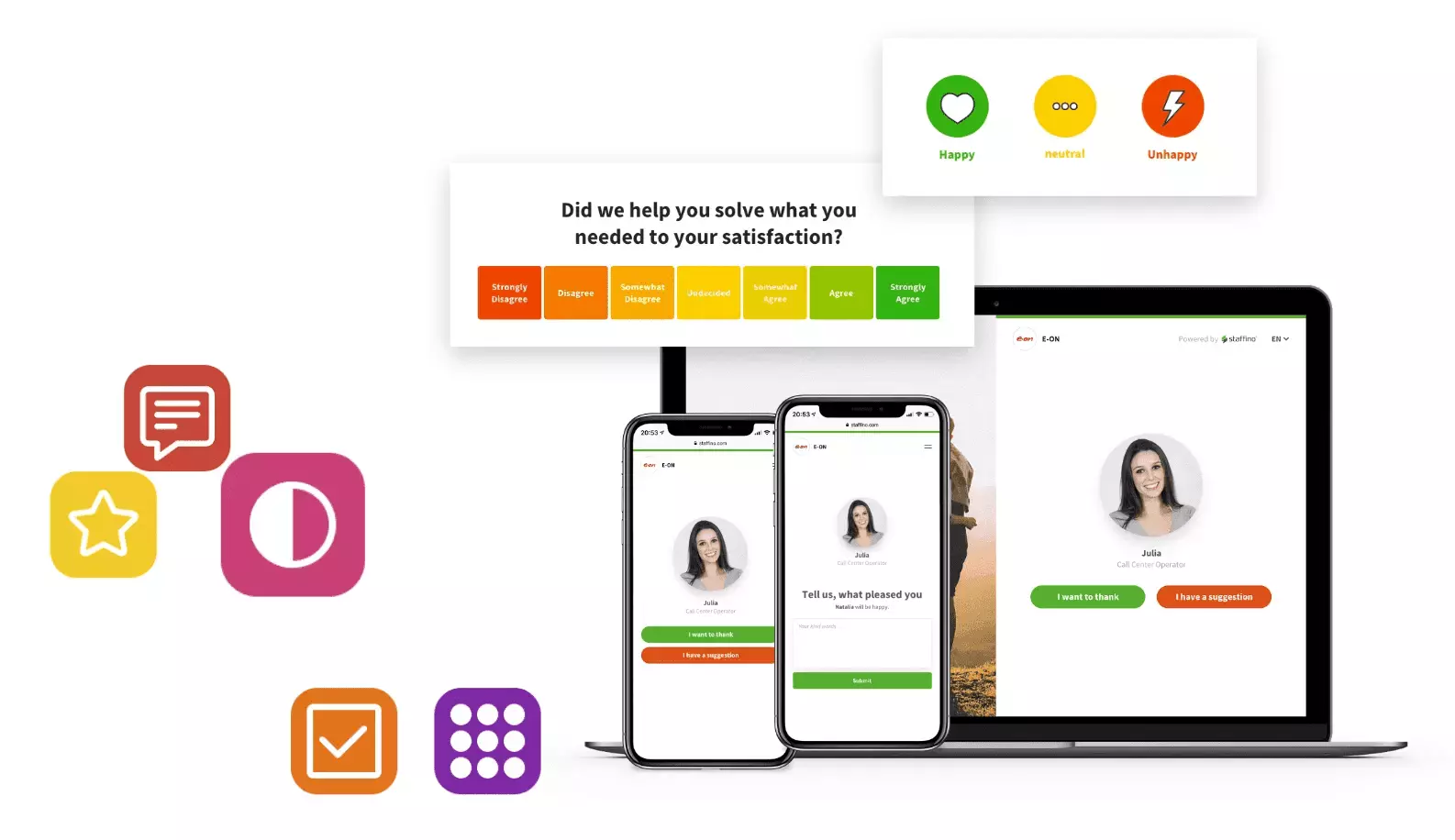 Numerous case studies have demonstrated that Staffino effectively aids companies in enhancing their customer feedback response rates through targeted surveys, thereby yielding a larger volume of both quantitative and qualitative data. Remarkably, our clients typically attain a response rate exceeding 20%, a significant increase compared to the standard 6-12% rate experienced by commercial businesses. A larger customer feedback volume provides our clients with a comprehensive understanding of their customer experience.
2. AI-Driven Customer Feedback Analysis
Staffino's AI-powered feedback analysis tool enables businesses to delve into customer feedback with unparalleled depth. It includes sentiment analysis, topic analysis, and trend analysis to identify patterns and trends in customer feedback, enabling you to make quick, data-driven decisions to improve customer satisfaction.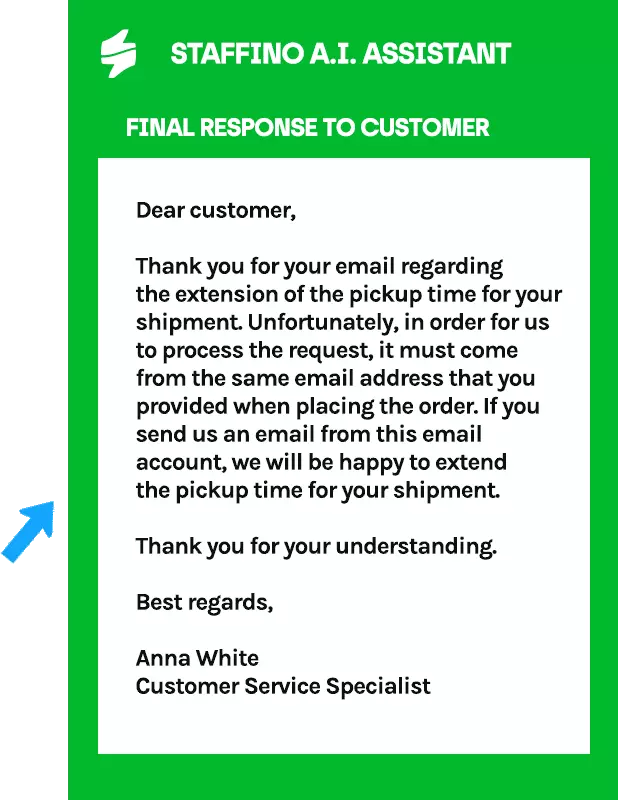 Moreover, our AI tool also serves as a feedback manager, capable of generating personalised responses to customers that surpass the capabilities of traditional chatbots. This tool is designed to simplify the workload of your customer service team, allowing them to focus on more intricate tasks. Consequently, no customer will be left dissatisfied, and no employee will feel swamped with requests.
3. Issue Tracking and Resolution
Staffino enables our clients to swiftly and effectively address customer issues through the Feedback Management section of our online platform. This feature allows managers to respond directly to dissatisfied customers, who are then notified of the response via email.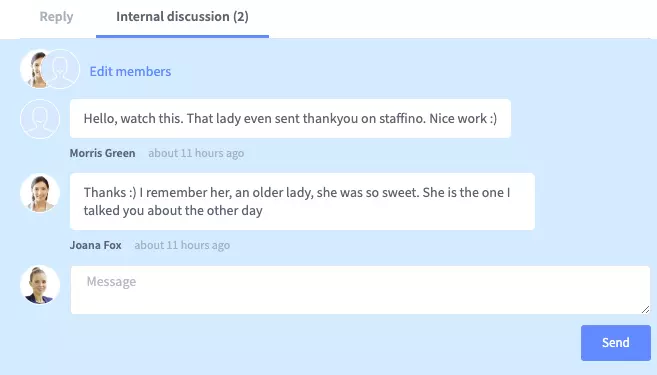 Moreover, features such as internal discussions, issue assignments, and resolution tracking facilitate discussions about each piece of customer feedback with the appropriate employee. This accelerates the resolution process, leading to quicker and more efficient problem-solving. By addressing customer concerns in a timely manner, you can significantly boost customer satisfaction and prevent customers from leaving your business for a competitor.

This way, companies utilising Staffino can retain the majority of their customers who are at risk of churning, thereby saving significant amounts of money per customer. This is illustrated in a case study with our international telecommunications client, Orange.
"Thanks to the simplicity of the Staffino platform and the ability to internally discuss each case directly within the app, we've been able to retain 70% of customers who were likely to leave."

Vladislav Kupka

Board Member, Orange Slovakia
4. Employee Engagement
As Staffino also operates as an employee experience platform, we offer a range of employee engagement tools designed to inspire and motivate your workforce. These tools encourage your employees to go above and beyond in their service to customers. Our features include sharing positive feedback, peer recognition, and employee gamification. When your employees are engaged, they're more likely to provide superior customer service, which in turn enhances customer satisfaction.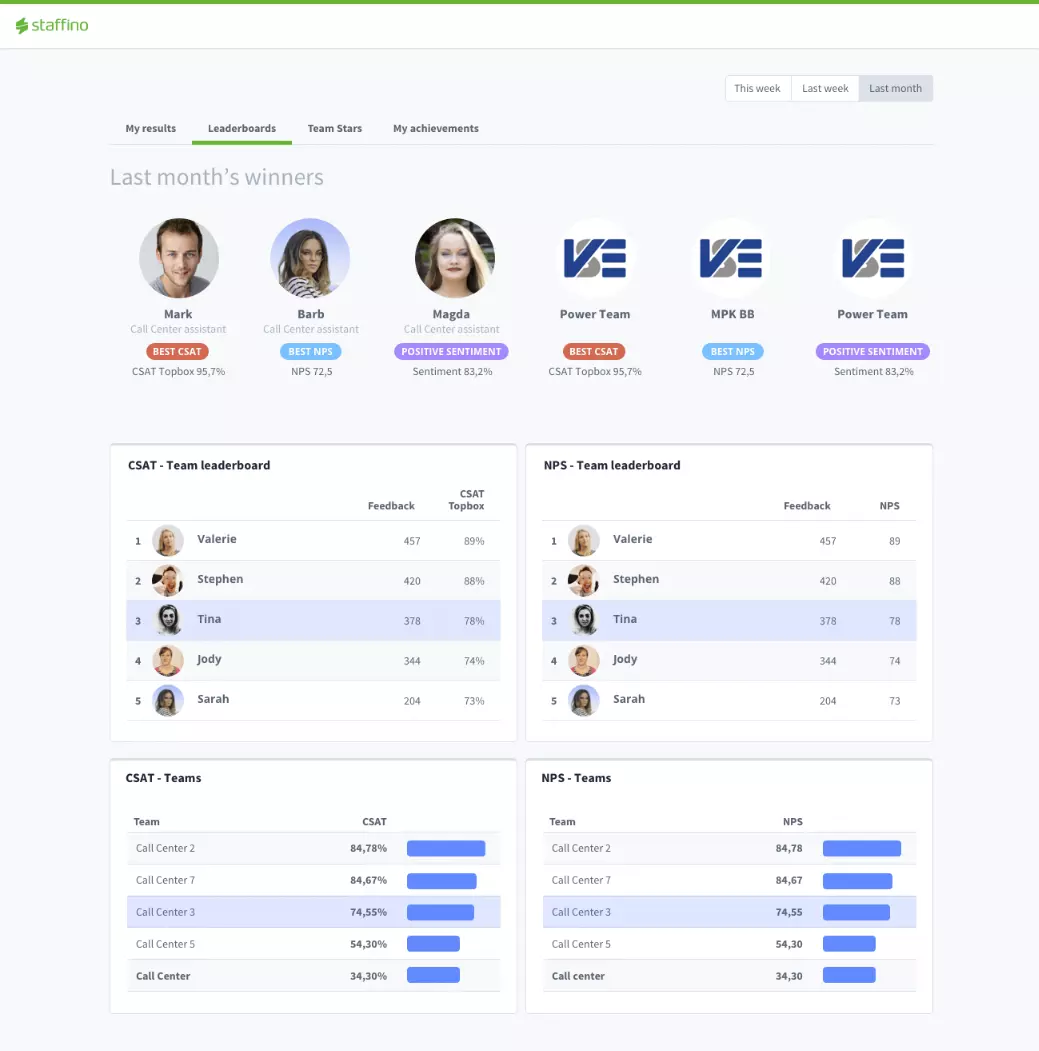 Take a look at this case study involving one of our retail clients to see the impact of employee gamification. In their call centre teams, where gamification was effectively implemented and communicated, customer satisfaction increased by 2 to 10%. This example shows that fostering a sense of friendly competition and offering virtual recognition for employees can significantly contribute to improving customer satisfaction.
5. CX Consulting
Staffino's experienced CX consultancy team offers a comprehensive understanding of the customer journey. Our colleagues are ready to assist you with customer journey mapping, touchpoint analysis, or selecting the right customer experience metrics to measure for your business case. By understanding and optimising your CX journey, you too can deliver a superior customer experience, leading to increased customer satisfaction.
"Thanks to Staffino, we can now accurately identify which of our branches are experiencing issues that affect the shopping experience. We can also pinpoint the specific pharmacists who have influenced our customers' sentiments."

Ján Žák

CEO, Dr.Max Slovakia
The impact of our customer experience consulting services on customer satisfaction is evident in many of our success stories. For instance, we helped our retail client select survey questions and split them into 3 different questionnaires to cover the emotional path of the customer, their loyalty, or upsell. When our team combined the survey results with financial transaction data, we found a significant link between the pharmacist's approach and the average purchase amount, leading to a 25% increase in our client's incremental monthly revenue. You can learn more about this in our case study.
Conclusion
To sum it up, Staffino's comprehensive suite of customer experience tools and services equips businesses globally with the necessary resources to effectively measure, manage, and improve customer satisfaction. So, are you set to take it for a spin?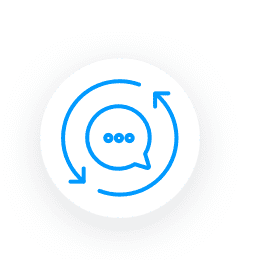 Transform Your Customers' Experiences
Create a bulletproof customer journey with tailored CX products and services that will foster loyalty and reduce churn.