We've been hard at work listening to your feedback and developing innovative features that will revolutionise the way you manage and engage your customers and employees. In this update, we're unveiling cutting-edge tools and enhancements designed to streamline your XM processes, boost customer satisfaction, and drive your business to new heights. Keep reading to discover how Staffino's latest advancements will redefine your customer and employee experience!
Enhanced Auto-Reply Prioritisation
Users now have the ability to effortlessly reorder auto-replies, ensuring that the most relevant and impactful responses are sent out first when multiple triggers are activated by a single feedback. This improvement streamlines the communication process, enabling you to provide a more personalised and efficient customer experience.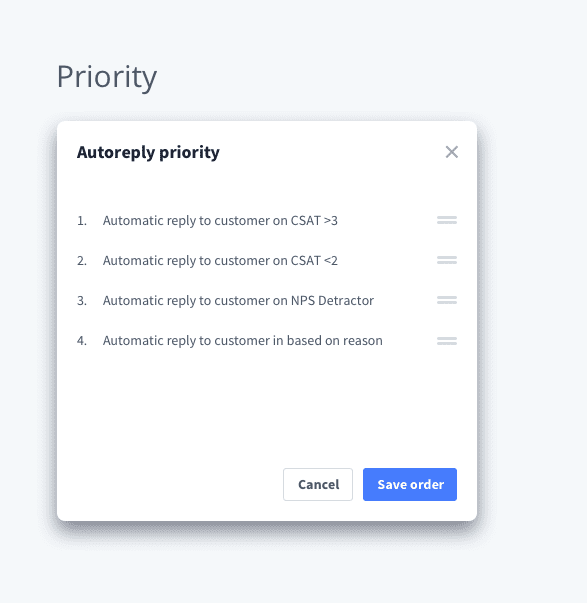 To minimise errors and enhance usability, we have refined the user interface and introduced the flexibility to modify the attribute type at any point during its utilisation. Number value attributes are now specifically designed for cases where users need to perform calculations, such as birth year, ARPU, or transaction cost. Please note that customer IDs and phone numbers are not considered numerical attributes.
To further refine your experience, we have introduced a range selector for filtering numerical attributes, providing you with greater control and flexibility in managing your data.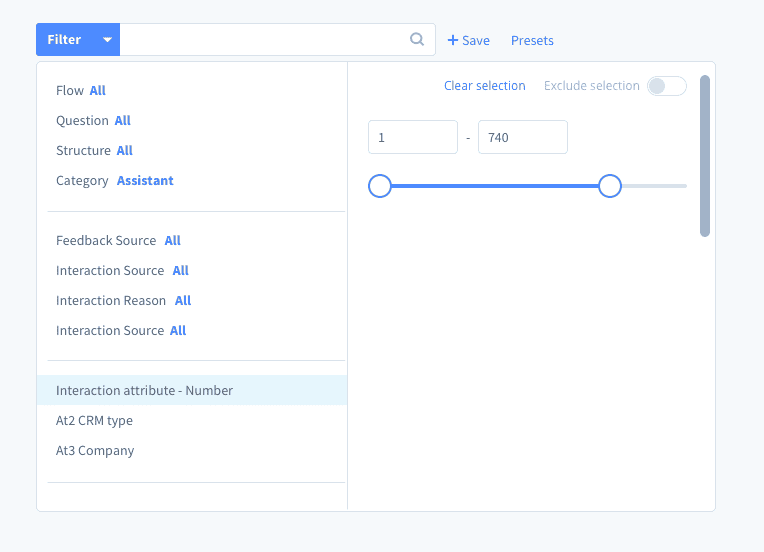 Improved Attribute Capabilities
We are excited to announce improvements to our attribute features in the Staffino experience management platform. We've significantly increased the number of available attribute slots that organisations can utilise, providing greater flexibility and customisation options for your unique needs.
Business Hours for Your Organisation
We are excited to announce the launch of our new feature, business hours, designed to enhance your experience with Staffino. This feature allows you to set a specific availability time interval for your entire organisation. By default, the business hours are set from 8:00 AM to 6:00 PM. 
If enabled within the trigger settings, requests will not be sent outside of the designated time interval. This ensures that your team can efficiently manage customer interactions within your organisation's preferred operating hours.
Selective Unsubscription for Campaigns
There is another new feature for Staffino users – the ability to manage subscription preferences on a per-campaign basis. Now, customers have the flexibility to opt out of specific campaigns while still receiving requests from other campaigns they find valuable. This enhancement not only provides a more personalised customer experience but also allows you to maintain better engagement with them across various campaigns. Say goodbye to all-or-nothing unsubscriptions and hello to tailored communication preferences!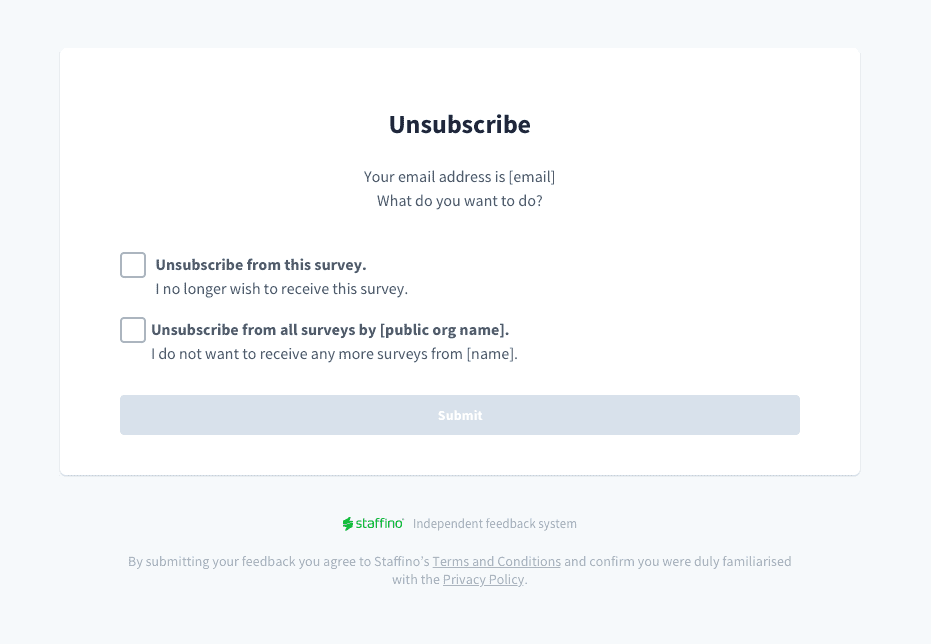 Internal Naming for Supporting Elements
Supporting elements within Staffino's experience management platform can now be assigned internal names, just like questions. This enhancement allows users to efficiently manage and differentiate multiple images or text blocks in conditioning. 
Along with this update, we have implemented user interface improvements to streamline the process of applying internal names.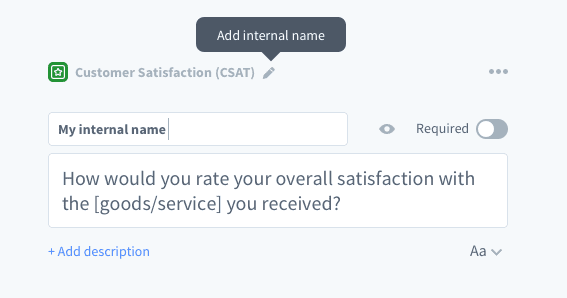 Enhanced Accounts & Profiles Management
We did a comprehensive overhaul of our accounts and profiles backend system. Our team has been hard at work developing and refining the foundation for a more efficient and user-friendly accounts and profiles management experience.
Try the New Features Today!
We are confident that these new features and enhancements will revolutionise how you manage customer and employee experiences. We encourage you to explore and make the most of these exciting updates in Staffino's experience management platform. For those who are new to Staffino, we invite you to try our platform demo for free and experience firsthand the power of our innovative solutions. Don't miss out on the opportunity to elevate your XM strategies and take your business to the next level with Staffino!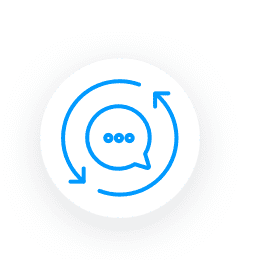 Get a First-Hand Experience Today!
Staffino is the perfect tool for creating engaging surveys, tracking performance, responding to customer feedback, and rewarding top employees. Get started today with our FREE demo!