Ready to have your mind blown? Imagine a company where every single customer – yes, you read that right, 100% of them – walked away with a positive impression of their courier service. Sounds like a fairy tale, doesn't it? Well, pinch yourself, because you're not dreaming. This isn't just any company, this is the one and only Lyreco! Staffino's collaboration with Lyreco, an international family-owned company specialising in the distribution of office supplies and workplace products, has been a resounding success. Lyreco is renowned for its commitment to customer-centricity and excellence in customer service, a reputation that was further highlighted in our case study earlier this year.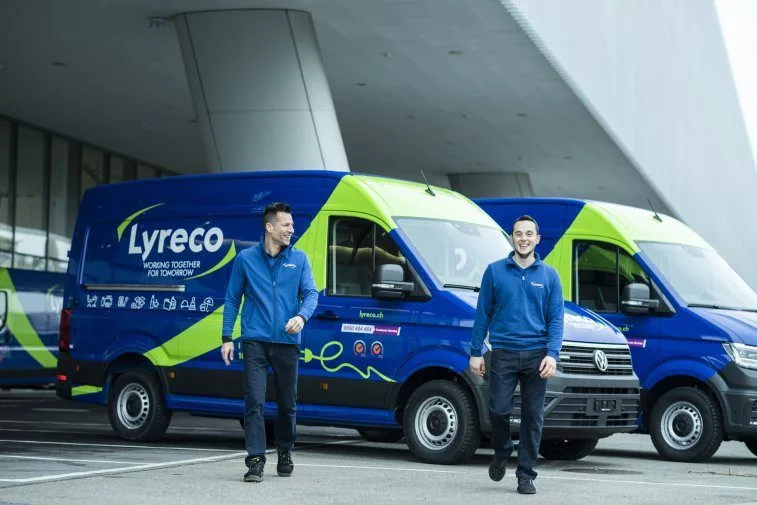 We are delighted to bring you an exclusive interview with our very own Tomas Rosputinsky, the CEO and co-founder of Staffino. In this interview, we will delve into the details of this successful partnership, exploring the objectives, practices, and strategies that have contributed to Lyreco's success in customer service, and how the use of our customer experience platform has played a pivotal role. This discussion promises to provide valuable insights and lessons for companies aiming to enhance their own customer-centric mindset. 
Q: Hi Tomas! Can you provide some insight into how the collaboration between Staffino and Lyreco came about, and what were the key objectives you wanted to achieve from this partnership?
A: At Lyreco, the logistics department, responsible for delivering goods to customers, was often identified as a problematic aspect of the customer journey. The sales department had a suspicion that customers were unhappy with the behaviour of the couriers. Consequently, the logistics department contacted us with the goal of measuring customer satisfaction with the delivery process to determine if the couriers were meeting customer expectations. Surprisingly, the results revealed that customers were highly satisfied with Lyreco's courier services.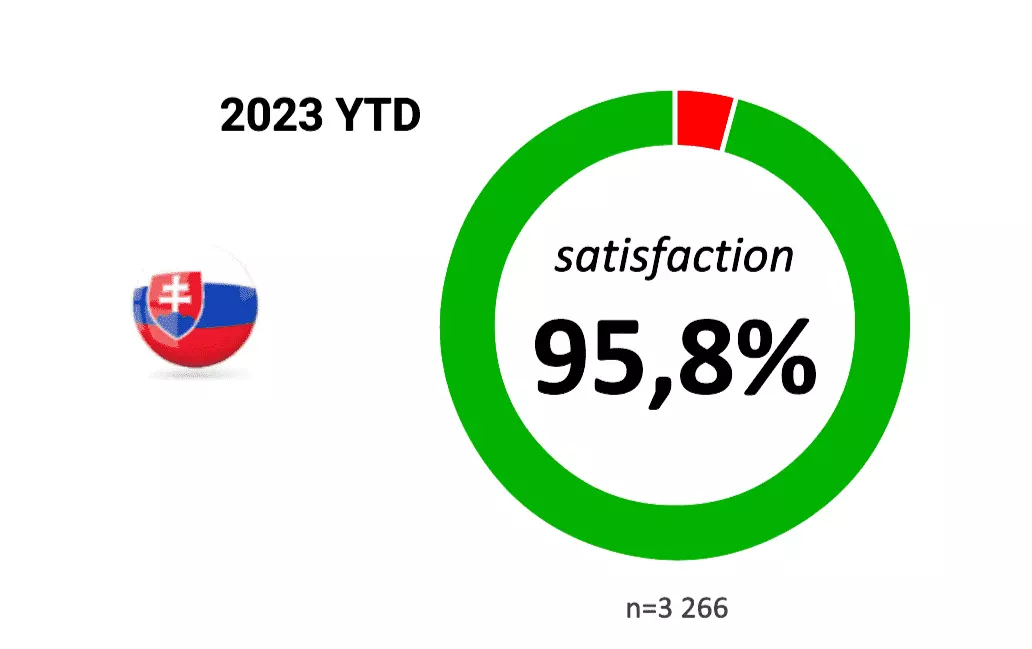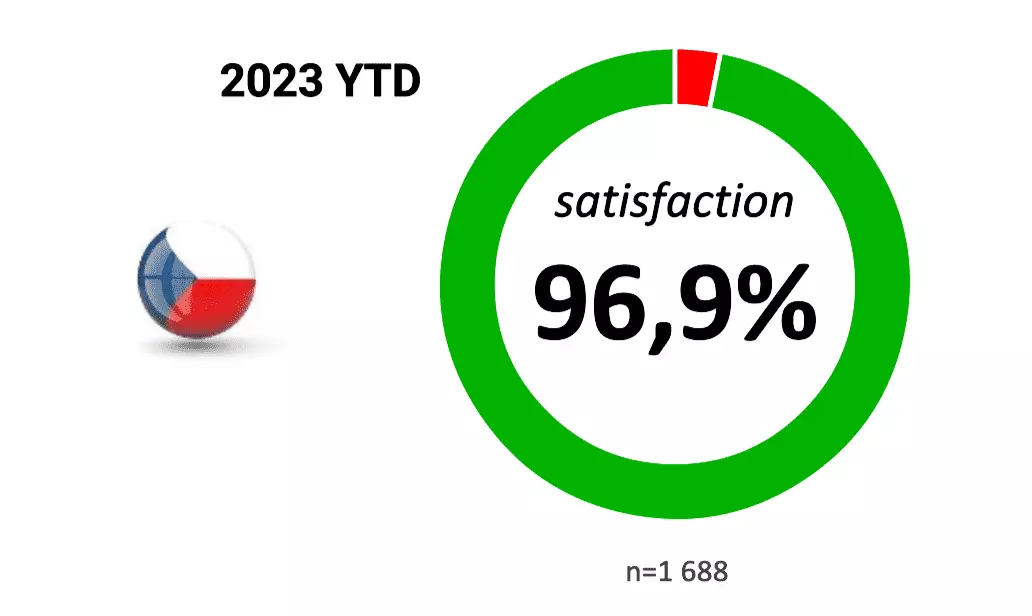 Q: Lyreco is often cited as an example of excellent customer service. What specific practices or strategies do you think contribute most to their success in this area?
A: In all interactions where customers directly engage with company employees, the behaviour and approach of the employee are crucial factors that significantly impact customer satisfaction. This holds true even for couriers, as their human touch, helpfulness, and friendliness are key to success. Lyreco acknowledges the importance of the service provided by their drivers. It is important to remember that not every shipment is a small package, and not every customer is capable of handling large or bulky items. In such cases, the assistance of the driver is often greatly appreciated.

Upon analysing the verbal reviews left by customers, it is evident that they highly value a positive approach from the courier. Approximately 35% of the surveyed customers agree that the willing and amiable behaviour of the courier is the primary source of their satisfaction. Other important aspects that customers appreciate include effective communication with the courier and a smooth delivery process.

Q: In the case study, Lyreco's CX programme is highlighted. In your opinion, what is the greatest strength of this programme?
A: One of the strongest aspects of our approach is that we evaluate the customer experience at every level of Lyreco's courier programme, from partner courier services down to individual drivers. This allows us to identify any variations between them and address any issues that may arise if one of them has a bad day. Our measurements of customer experience at the driver's level confirm that Lyreco's drivers are generally performing well and are not the main source of dissatisfaction in the shopping process. In fact, satisfaction with the drivers is very high, and our goal is to maintain this level of satisfaction.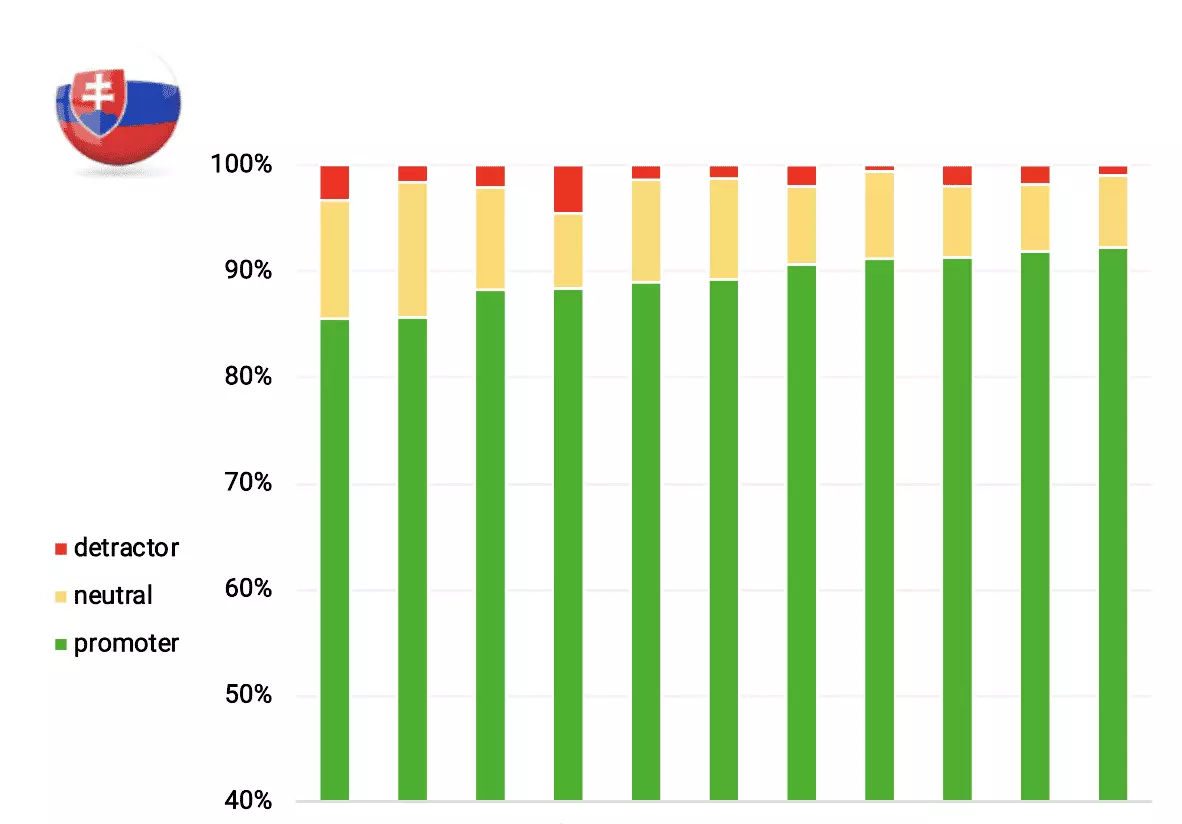 The graph shows significant variation among courier partners when considering satisfaction with the driver's approach.
Another strength of our CX programme is employee recognition in the form of sharing positive feedback from customers with Lyreco's couriers on a daily basis. This helps to motivate couriers and encourages them to continue providing excellent service based on the patterns that are valued by customers.
Q: How often do Staffino and Lyreco conduct data analysis meetings to evaluate the results of the CX programme, and what key customer experience metrics or indicators do you focus on during these evaluations?
A: NPS is a crucial metric for Lyreco as it helps in building customer loyalty and identifying potential churners. Apart from NPS, other important metrics include measuring the driver's approach on a traditional 5-point CSAT scale, overall satisfaction with the delivery process, and the driver's assistance. Our data shows that any inconsistencies in the process, such as delayed shipments or unmet customer expectations by the driver, result in a decrease in loyalty.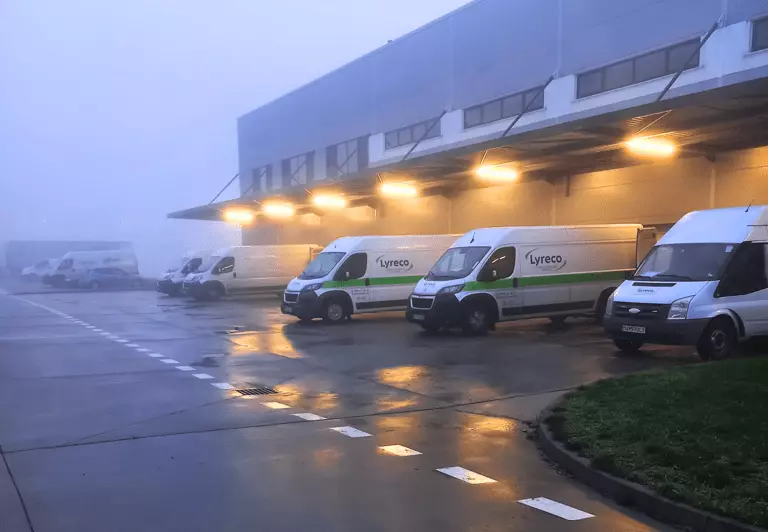 Business reviews with clients are typically conducted on a quarterly or half-yearly basis, but for Lyreco, they are done as needed. After a three-month pilot phase, we had our first major meeting, and then another one took place 9 months later, as Lyreco achieved excellent results. Additionally, we have a strong ambassador in the logistics department, Andrej Obložinský, who actively engages with the Staffino platform and evaluates feedback received through it.
Q: Looking ahead, how do you see Staffino's collaboration with Lyreco evolving, and are there any specific goals or milestones you are aiming to achieve in the near future?
A: Our cooperation is expected to extend to Austria, as well as encompassing other touchpoints throughout the "I buy journey" to measure satisfaction with, let's say, the sales department. There are numerous methods available to aid the company in measuring and managing customer experience, as well as enhancing revenue, identifying churners, and retaining customers.
Q: Lastly, are there any lessons or insights from this collaboration with Lyreco that you think could be beneficial for other companies looking to improve their own customer service practices?
A: Lyreco confirms what we have been consistently emphasising to our clients: the importance of WANTING.
Having someone on the team who becomes the dedicated ambassador of the CX program, who actively seeks feedback, asks questions, and genuinely strives to understand the customer experience, is the ideal scenario.

 

Tomas Rosputinsky

Staffino CEO & Co-Founder
At Lyreco, CX governance is also prioritised at the CEO level. The Executive Director of Lyreco Central Europe is a highly practical individual who comprehends the significance of customer experience and its impact on business outcomes. A CEO who not only understands but also wholeheartedly supports the CX program and promotes it throughout the company is our ultimate aspiration.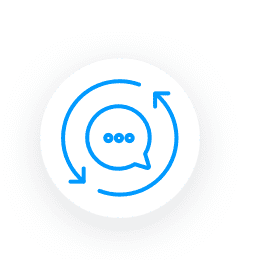 Transform Your Customers' Experiences
Create a bulletproof customer journey with tailored CX products and services that will foster loyalty and reduce churn.