In the world of business, customer feedback is the lifeblood that propels growth and improvement. It provides invaluable insight into what is working well and what needs to be improved. By understanding your customers' experiences and their level of satisfaction, you can tailor your products, services, and overall customer experience to meet and exceed their expectations. But, how do you effectively collect customer feedback? In this article, we will explore the top three strategies for collecting customer feedback and how Staffino can help.
1. Send Feedback Requests Directly to Customers
One of the most effective strategies for collecting customer feedback is to send feedback requests directly to your customers. With Staffino, you can do this via email, text messages, or WhatsApp. This method allows you to reach out to your customers proactively, asking them for their feedback on their recent interactions and experiences with your business.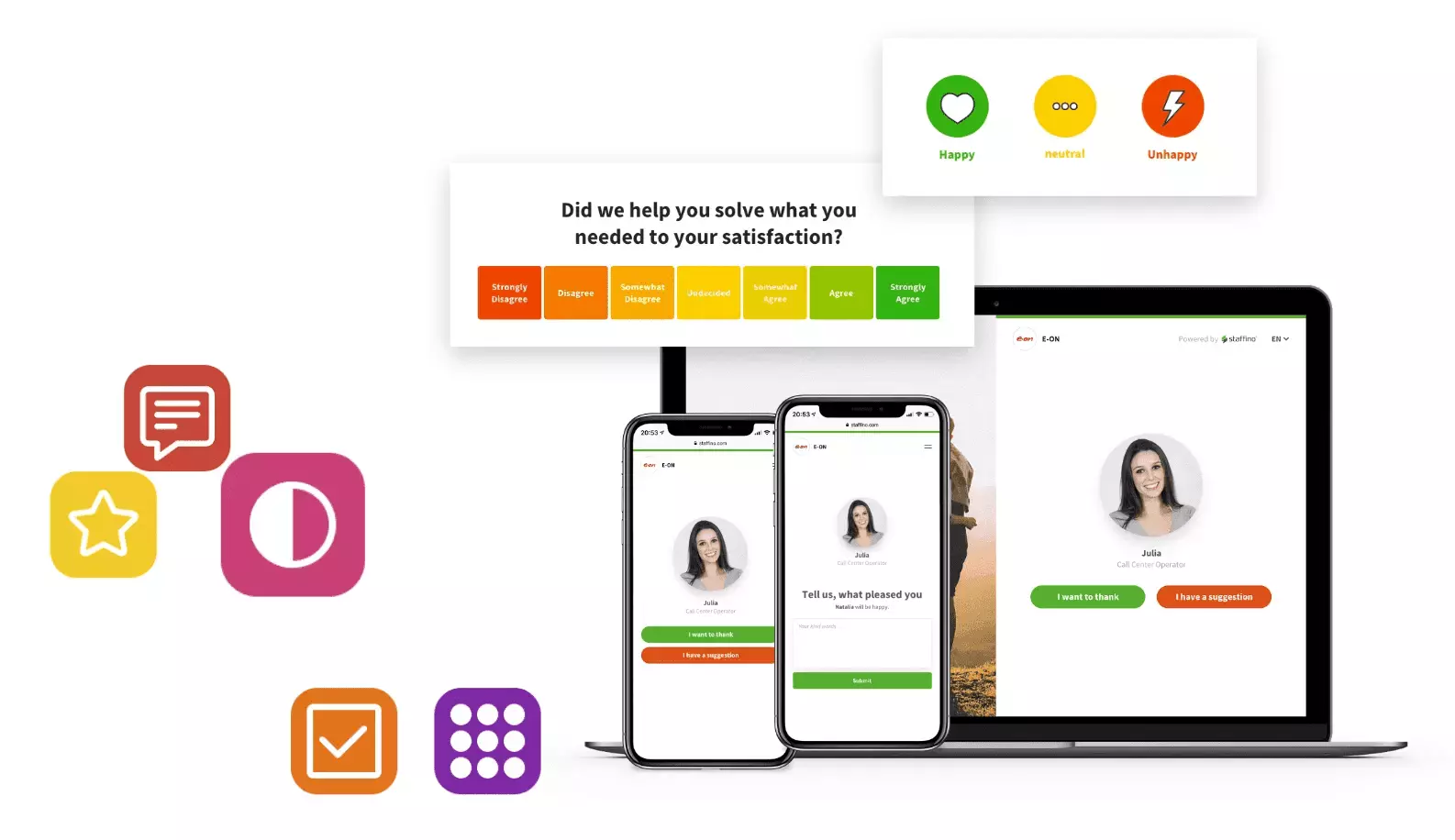 The direct approach has several advantages: 
It shows your customers that you value their opinions and are committed to improving their customer experience.



It allows you to

control the timing and context of the feedback request, increasing the likelihood of a response

.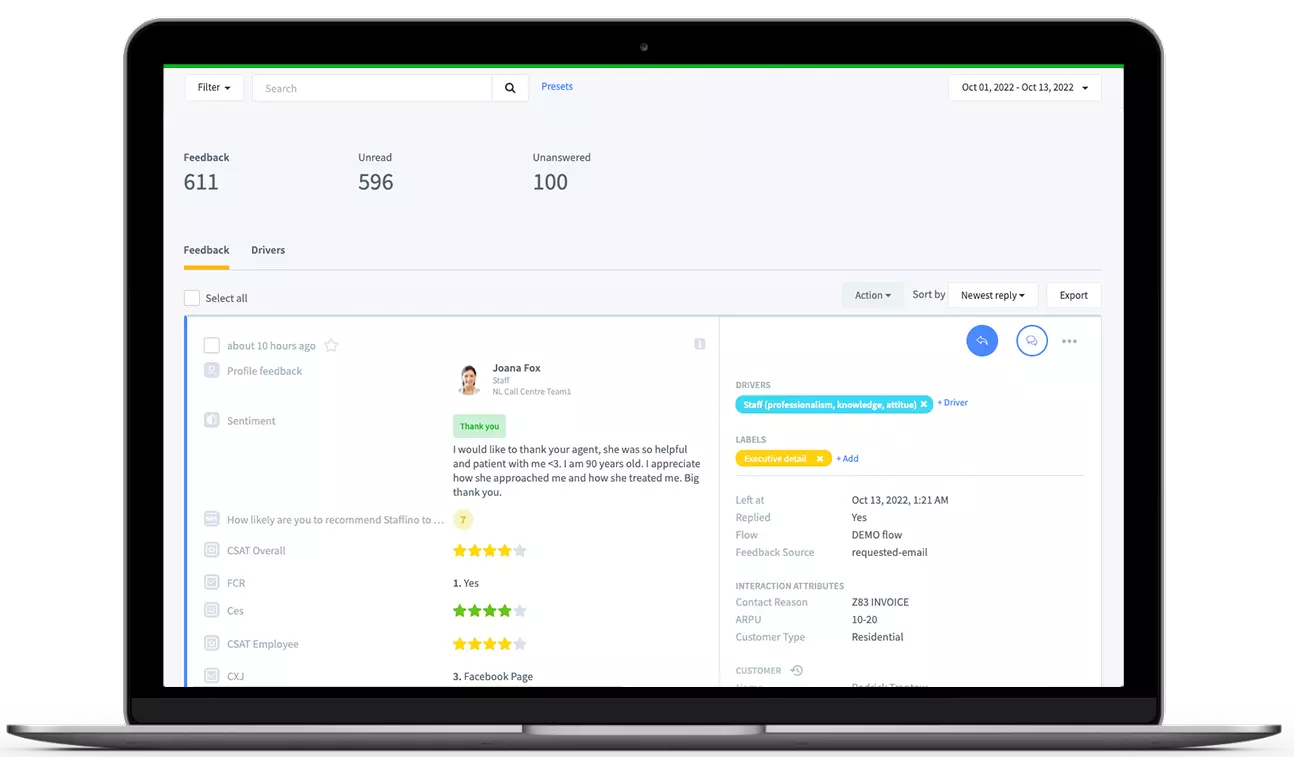 By using a platform like Staffino, you can

easily manage and analyse the feedback

you receive, enabling you to quickly identify trends and areas for improvement.
2. Embed a Feedback Flow Directly into Your Website
Embedding a feedback flow directly into your website can significantly enhance customer experience and provide valuable business insights. This approach, facilitated by advanced customer experience management platforms like Staffino, simplifies the feedback process by allowing customers to share their feedback without navigating away from your site, thereby increasing the likelihood of feedback submission.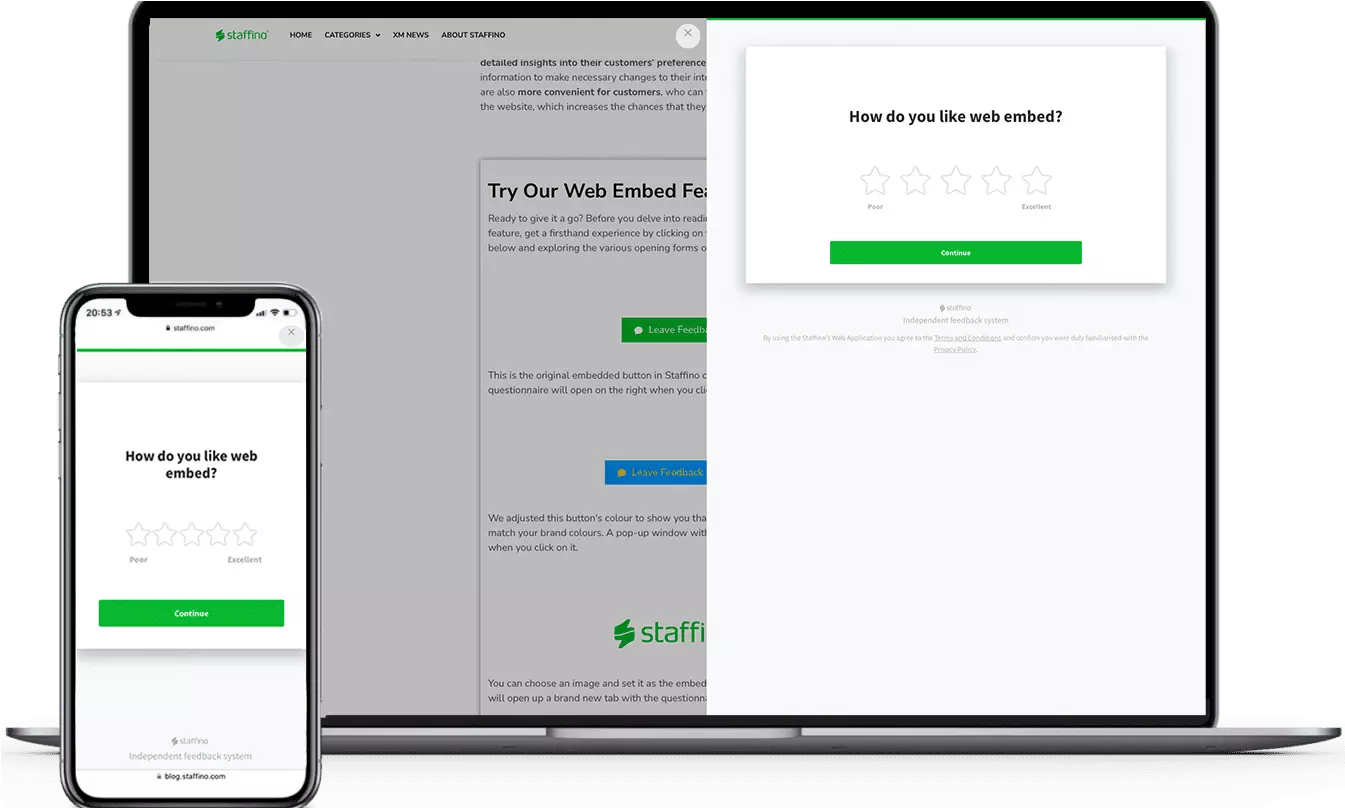 This real-time feedback system, which can be seamlessly integrated into your website, enables immediate understanding of customers' reactions, experiences, and satisfaction levels after interacting with your website or using your online services.

The advantages of this method are twofold:
It

allows businesses, especially those operating online, to capture feedback at the point of interaction. This means you are able to gather insights immediately after a customer has made a purchase, browsed your product range, or interacted with your customer service. Such timely feedback can help you identify any issues or areas of improvement in your customer journey.


This method provides an opportunity for customers to share their thoughts while they are still engaged with your brand. This is beneficial as customers are more likely to provide feedback when their experience is fresh in their minds

. Moreover, customers who are still engaged with your brand are more likely to provide detailed and valuable feedback that can help you understand their needs, preferences, and expectations better.



3. Generate a Link or QR Code for Spontaneous Feedback
Another effective strategy for collecting customer feedback is to generate a link or QR code that customers can use to provide spontaneous feedback. This method is particularly useful in physical locations, such as stores or restaurants, where customers can scan the QR code with their phone and provide feedback on the spot.
Below are the advantages of this method:
It

captures feedback at the point of experience when the customer's impressions are freshest

. This can lead to more accurate and detailed feedback.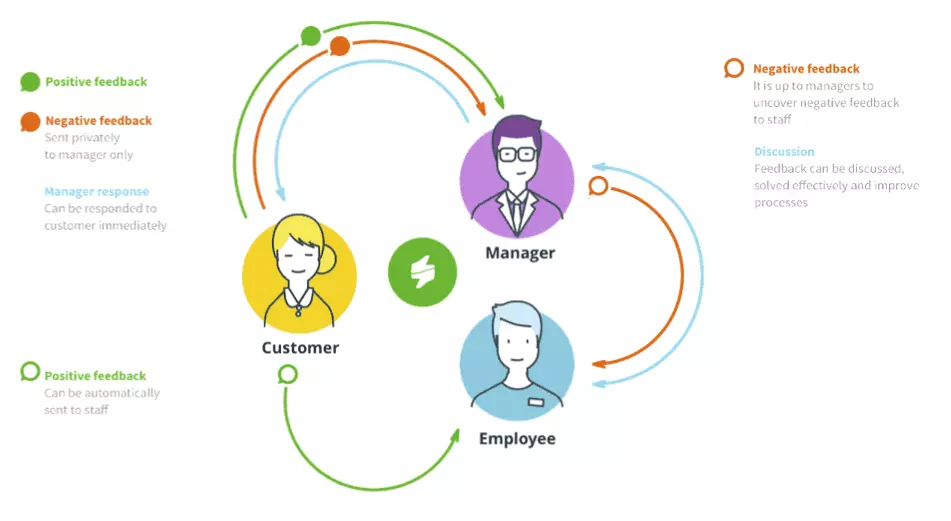 With Staffino's easy-to-use feedback management system,

you can quickly review and respond to feedback

, enhancing your customer service and improving your business operations.

 

Plus, receiving praise and positive feedback from customers not only motivates employees to maintain their high standard of work but also enhances their overall employee experience.
Final Word
In conclusion, no matter which way of feedback collection you choose, customer feedback is crucial for the growth and improvement of any business. By leveraging the power of Staffino, you can effectively collect, manage, and respond to customer feedback, leading to improved customer satisfaction, loyalty, and ultimately, business success.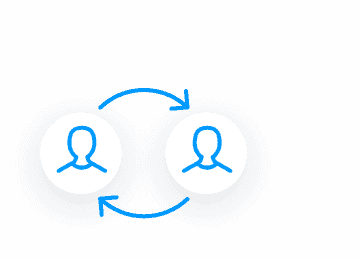 Get Actionable Insights with Closed Loop Feedback Management
With Staffino, you'll never leave a customer unhappy again! Streamline the process of collecting and responding to feedback, identify areas of improvement, and make sure that customer issues are addressed quickly and effectively.