Are you looking for a way to easily manage your customer experience from one place? Then you'll be thrilled to hear that we've got an exciting new feature that will revolutionise how you manage customer feedback. Let us introduce you to the Staffino XM platform integration with Google Business Profile – the perfect way to make sure no customer feedback falls through the cracks! Keep reading to learn more about this integration and its many benefits.
Automatically Record Your Google Reviews in Staffino
Now, connecting your Staffino account to your Google Business Profile provides you with an unprecedented level of convenience. You don't have to worry about manually transferring reviews, as they are all automatically recorded in Staffino. This means that you can easily monitor customer feedback in real-time and without having to switch between platforms. In this way, you can ensure no customer issues are overlooked.
Analyse and Manage All Customer Feedback Under One Roof
Now imagine a customer visiting your store and having a certain experience that they just can't help but share with the world. They search for your store on Google, click on the reviews, and leave a 4-star rating with a comment about their customer experience.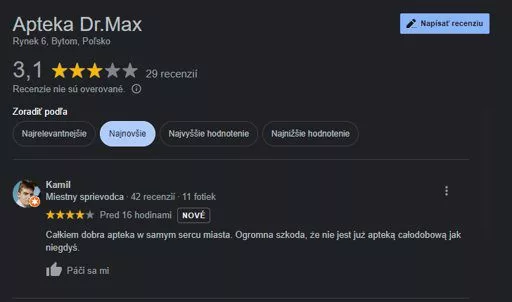 The Staffino platform can obtain all of these reviews daily and generate a CX dashboard full of widgets and cumulative results, like your customer satisfaction level! Not only can you collect feedback requested or given spontaneously through Staffino, but now you can view statistics and analyse the data from your Google Reviews, too – all under one roof.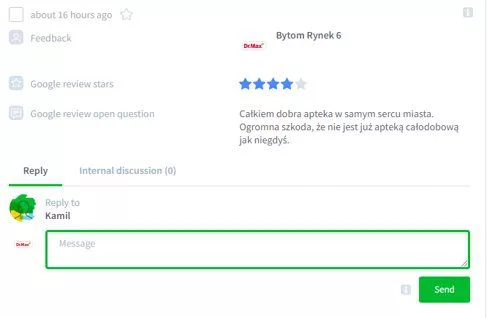 Additionally, you can label and sort the feedback and respond to any customer issues directly in the Staffino Feedback Management section, giving you the opportunity to provide the best customer experience across channels. Your response will appear instantly beneath the customer's feedback in the Google Reviews panel. What's more, they'll get a notification that you've responded to them!
Level Up Your Omnichannel Customer Experience
Connecting your Staffino account to your Google Business Profile is a great way to ensure greater efficiency of your customer service and higher customer retention. If you're already a Staffino user and would like to add this awesome feature, don't hesitate to get in touch with us. Or, if you're new to Staffino and would like to learn more about our customer and employee experience management tools, fill out the form below, and we'll be in touch soon.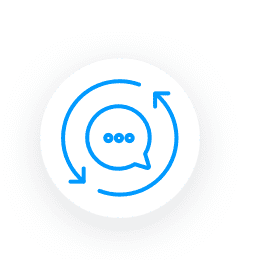 Get a First-Hand Experience Today!
Staffino is the perfect tool for creating engaging surveys, tracking performance, responding to customer feedback, and rewarding top employees. Get started today with our FREE demo!