Welcome to the Staffino Product Update for March 2023! We are excited to share the latest features that we have added to Staffino to help you better manage customer feedback and drive your business forward. With these new features, you can now easily share customer feedback on your social media in just a few clicks or move feedback anywhere in the organisation within the Staffino online platform. Keep reading to find out more about how these new features can help you improve customer experience and reach your business goals.
Sharing Customer Feedback on Your Social Media
Studies show that nearly 57% of internet users follow brands on social media to stay informed about their products and services. Taking advantage of social media is an effective way to build trust in your brand and boost customer loyalty. Consumers often turn to different channels to read reviews from other customers before making a purchase, and social media is one of the most popular sources. Making sure that your customer feedback is prominently displayed can help convince potential customers to buy from you.
Stay ahead of the competition and take advantage of the power of social media with Staffino's improved sharing feature. Now, you can easily share customer feedback verbatim on your social media channels in just a few clicks – simply click the share button below the verbatim and select the platform from the dropdown list. Showcase your customer feedback and enhance the customer experience with Staffino.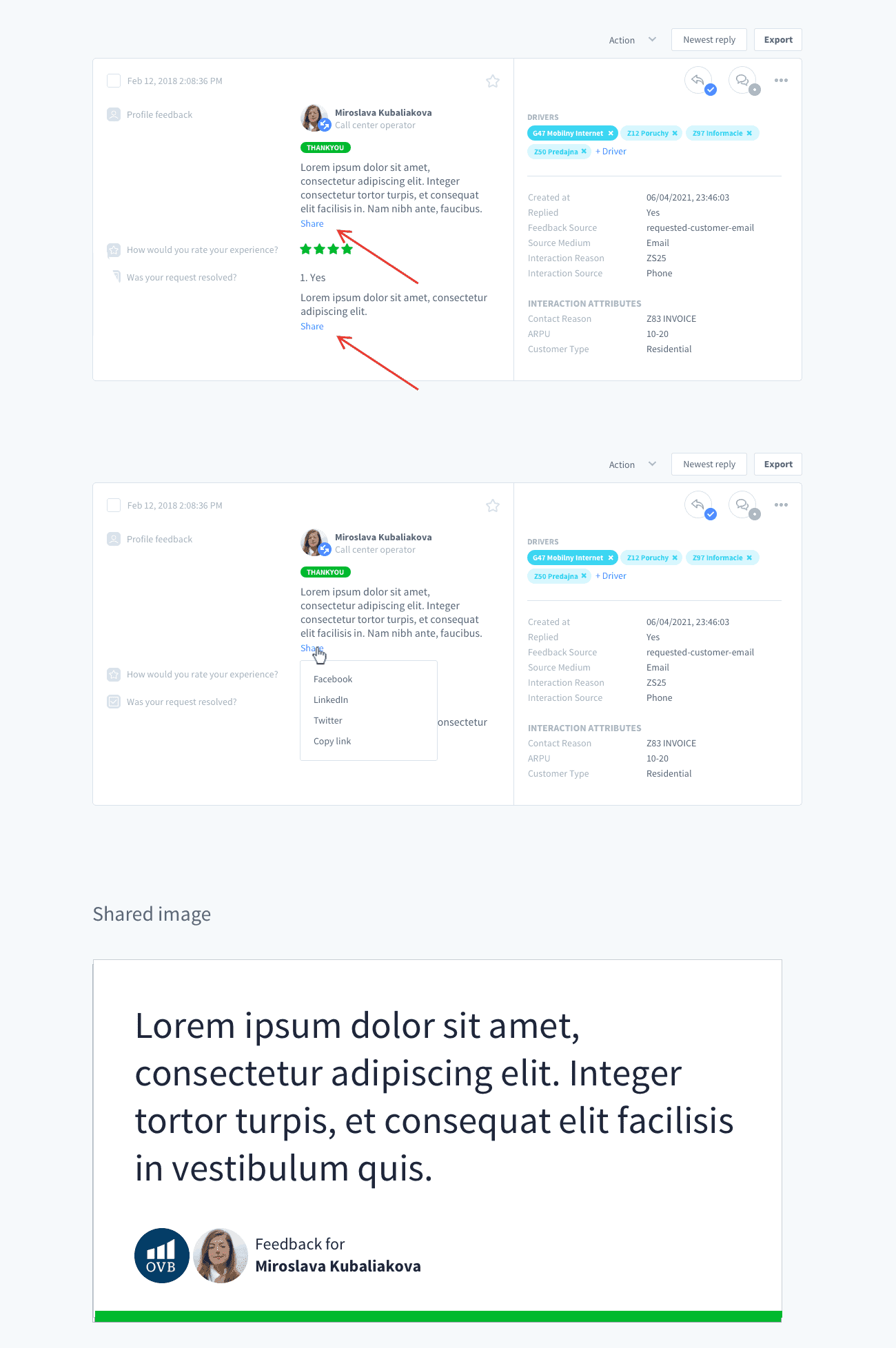 Don't forget that employees are the ones interacting with customers and providing them with excellent customer service. It's important to create an environment where employees feel valued and appreciated, as this can make all the difference in the quality of their work. Show them your appreciation by sharing their names or photos alongside positive customer feedback on your social media. This will help your employees understand how their work is making an impact on customers, motivating them to do even better!
Moving Feedback Anywhere within Organisation
We have just unlocked the ability for clients to move customer feedback to any organisational unit within their account, with no limitation to sub-organisations. If customer feedback is moved to a different sub-organisation, the following rules apply to how statistics will be calculated:
The statistics of the first submitted employee profile will be maintained, even if the customer feedback is moved to another location. 
Example: If the customer feedback was initially left on a shop assistant in the Retail unit and then moved by the manager to an agent in the Call Center unit, the stats will still reflect that the request, delivery, feedback and conversion took place with the shop assistant.
The results from all subsequent customer answers are calculated on the new profile. The former profile does not store any results from moved feedback.
Try Staffino for Free Today
Although we only released these two features in March, they are no less remarkable and can bring about a revolution in your experience management and customer satisfaction! Try out our free demo today and see for yourself how Staffino can help you create great experiences and reach your business goals.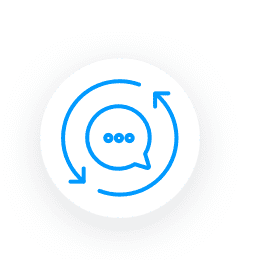 Get a First-Hand Experience Today!
Staffino is the perfect tool for creating engaging surveys, tracking performance, responding to customer feedback, and rewarding top employees. Get started today with our FREE demo!