In today's world, digital transformation is becoming a key factor for the success and growth of cities and regions. Many cities are trying to implement new technologies and innovative solutions to improve the quality of life for their citizens, increase the efficiency of their services, and ensure sustainable development. In this context, Bratislava, The Capital City of Slovakia, has decided to take advantage of the potential of digital transformation and collaborate with Staffino to improve customer experience and support transparency and communication with its citizens.
In this interview, Matias Mužík, Head of Citizen Experience, tells us more about how the city of Bratislava perceives the importance of digital transformation, transparency, and feedback from citizens, as well as how collecting feedback through Staffino has helped increase employee motivation.
How does the city of Bratislava view the significance of digital transformation in its development and progress?
For the city, digitalisation is one of the priorities. Last month, we launched the Bratislavské konto, which will allow citizens to use the city's services digitally through smartphones. The biggest improvement was the digital payment of taxes, which registered and verified users could pay through their online account, and they could also find the tax prescription electronically, eliminating the need to go to the post office with a yellow slip. Gradually, we will add more digital improvements to the Bratislavské konto, and we are also preparing other applications.
What was the primary motivation behind starting the collaboration with Staffino?
Feedback is crucial for us because it helps us gain a more accurate understanding of our performance. We recognise that one unhappy citizen may voice their concerns more quickly than ten satisfied ones. As a result, we sought to obtain a comprehensive and objective view of our public perception and provide everyone who interacts with the city an opportunity to share their opinions. This would enable us to make more effective improvements based on a larger volume of feedback. After exploring the potential of data analysis and visualisation, as well as the seamless process of launching citizen feedback collection, we decided to collaborate with Staffino.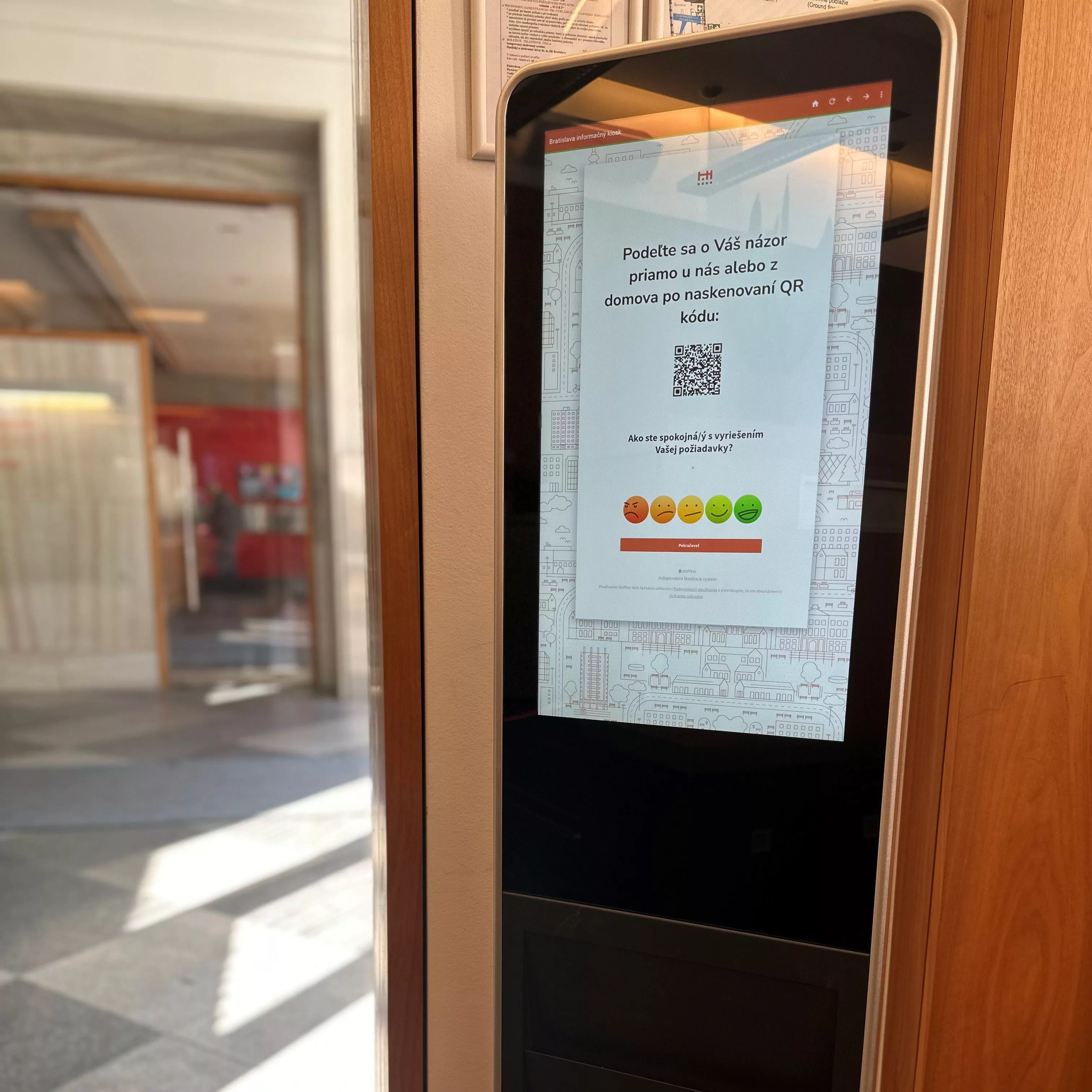 Can you tell the readers how Staffino helps the city in the process of digital transformation?
It is still too early to evaluate this. So far, it has helped us collect valuable feedback from citizens, which can more effectively guide us and determine which services we should prioritise in the digitalisation process to improve the city services that citizens have had negative experiences with.
How do you perceive the importance of transparency and feedback from citizens?
It is crucial for us that this collection is transparent and that every citizen has the opportunity to express their opinion to the greatest extent possible.
How do you work with CX data obtained through Staffino?
At present, we are proactively seeking feedback to effectively prioritise the digitalisation of services and enhance their overall quality. Through comprehensive end-to-end testing, we aim to guarantee that our processes are simple, efficient, and consistently aligned with the expectations of our valued citizens.
Can you provide specific examples of successful solutions or improvements that were achieved thanks to citizen feedback?
Currently, thanks to the collected feedback, which clearly described that some citizens have trouble understanding the registration and verification of their online account, we have decided to create video tutorials for better comprehensibility and understanding of the process. Now we are monitoring whether the citizens' experience with registration improves after implementing this change.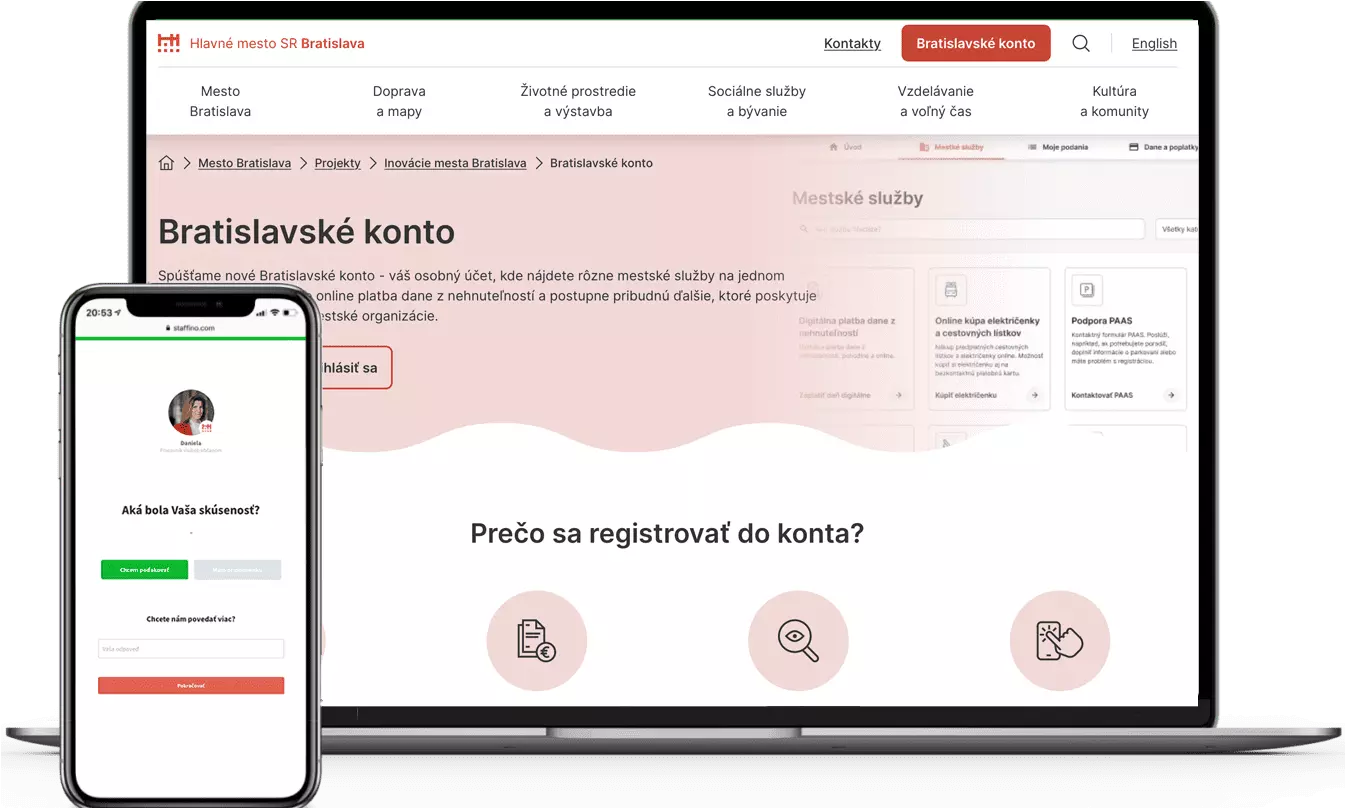 You recently made us very happy when you wrote to us about how collecting feedback through Staffino has helped boost employee morale. Can you tell us more about how your team perceives Staffino?
Initially, there was some scepticism surrounding the service, but within a few days, as colleagues witnessed the appreciation from citizens they had assisted, they gradually started to actively promote the collection kiosk for evaluations at the end of their personal visits. It was fascinating to observe how positive feedback enhanced the employees' morale. Consequently, this made it easier to present constructive criticism as well. When colleagues realised that they were receiving praise rather than just complaints, they became more invested in addressing the negative feedback by modifying their behaviour or refining minor processes.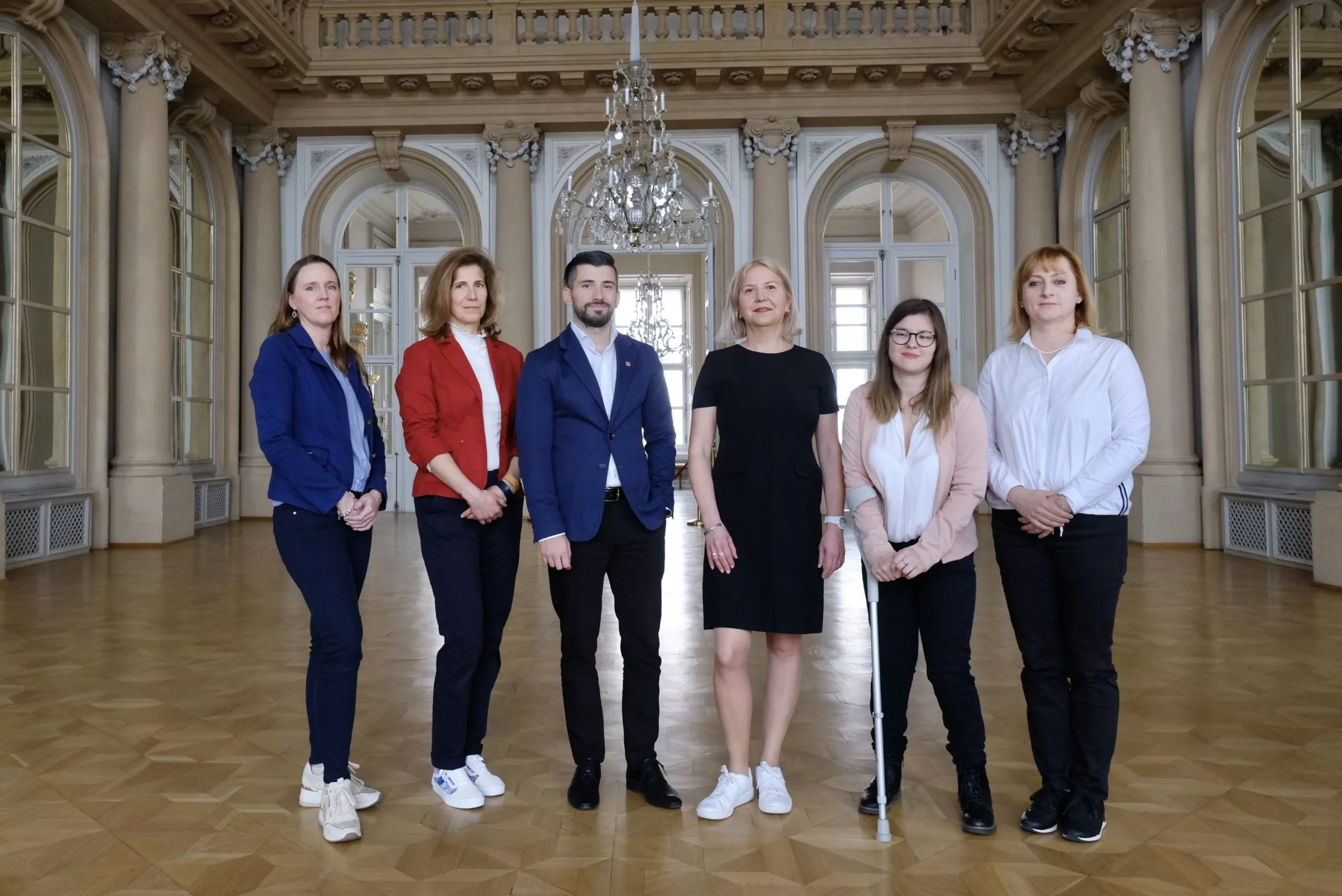 This remarkable transformation was vividly and eloquently presented to me by your CEO during our introductory meeting. Although I was slightly doubtful at first, I was incredibly pleased to discover that he was right about employees wanting to proactively seek citizens' opinions on their performance.
What is the most significant improvement you have observed since implementing the Staffino CX programme in just one word?
Transparency.
What are the top three insights you have gained as the head of citizen experience?
The first insight I gained was the realisation that positive change can be achieved when there is a strong desire, a clear vision, and well-defined goals. I was pleasantly surprised by how effectively the city has outlined its strategy, with everyone working collaboratively towards a common objective – making Bratislava a better place to live.
The second insight came from witnessing the eagerness of my colleagues for change and improvement in the services provided, as well as their alignment with modern trends. It was refreshing to encounter enthusiastic employees at the department who are not only open to change but also embrace it more flexibly and effectively than what I have experienced in the commercial sector.
This leads to the third insight. I got to know the work of a "clerk" in more detail and found out that it is not as it is often mockingly or derogatorily presented. Our department fosters a welcoming atmosphere and is dedicated to providing comprehensive help and advice to citizens. Consequently, we sought to adopt the trends utilised by the commercial sector through feedback collection, with the aim of enhancing the perception, services, and satisfaction of our end customers – each and every citizen.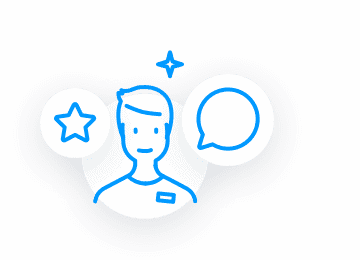 Give Your Employees the Recognition and Motivation They Deserve
Does your team need a little extra motivation? Our platform provides powerful insights into your team's performance and various recognition tools that help ensure everyone feels appreciated.