At the end of our first year with JYSK – one of the most CX-centric companies we work with. I had the pleasure of catching up with Michael Olesen, Retail Operational Director and a key programme stakeholder, to discuss the origins, rollout and key impacts of their international CX programme. I was also keen to discuss the success they had achieved, increasing Customer Satisfaction consistently across all of their regions.
"In an impressive show of CX engagement, every one of JYSK's
regions have notably improved satisfaction results,
averaging a CSAT increase over 8% – with 3 countries over 10%."
The path to CX excellence
JYSK may be less well-known in the UK (for the time being at least), but they have a notable 3,000 home product retail stores, across 50 countries and with a workforce exceeding 26,500 employees. With a determined focus on service quality, Michael discussed how JYSK was aware of the flaws in mystery shopping and exit interviews for a number of years, identifying that they failed to provide the breadth of view JYSK needed. Moreover, the data they were collecting lacked the credibility required to truly engage with their employees and stimulate change. They needed the views of real customers and they needed more of them.
Taking this challenge, STAFFINO provided an approach to JYSK which has now been implemented across almost 1,500 stores. In a roll-out Michael describes as quick and smooth. And we are only half way there, with this number due to double by mid-2021 to incorporate all of JYSK's remaining stores.
A perfect landing
As we discussed our partnership so far. I was conscious that energising change through employee engagement was a key objective of the programme. I was keen to understand how Michael felt this had gone. Not just in terms of engagement with the data collected, but also uptake and engagement with the programme itself. Michael explained how initial regional buy-in was, on the whole, an undemanding process with the benefits of our approach easily demonstrable. I'm pleased to say these initial assessments have been validated.
"The main goal was to our employees would get data directly from the customers. So we could know exactly the temperature of customer service… but also where we needed to focus. STAFFINO has given us that."
JYSK, Michael explains, is now in possession of the real, customer-driven insight they were looking for. More importantly, this is data their employees trust. Not only do they have a clear view organisationally, but the different regions also utilise local insight to adjust in an individualised fashion, with further granularity enabling change on a store-by-store, even departmental-by-departmental basis. This all provides JYSK with insights that help identify change requirements from an enterprise level, right down to each individual employee.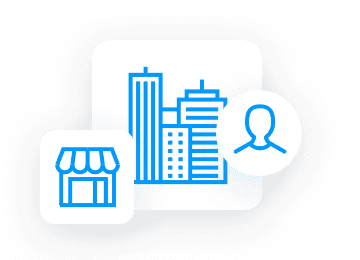 Discover How Brands Succeed with Staffino!
Learn from real-world success stories! See how Staffino has helped other businesses reach their goals and get inspired to take your business to the next level.
From strength to strength
The impact of all of this is clear. JYSK analyse and discuss their findings on a monthly basis, monitoring the volume of customers leaving feedback and establishing action plans wherever  benefit is identified. In our 2020Q4 CX Report for JYSK we discovered that every country had seen an increase in customer satisfaction in 2020, and this from a baseline that was already high.
"Some years ago we may have believed we could never be this close to our customers. Now I really find we are and this has made an impact."
In an impressive show of CX engagement, every one of JYSK's regions have notably improved satisfaction results, averaging a CSAT increase over 8% – with 3 countries CSAT increased over 10%. When you drill into the detail it is evident that the insights collected have been clearly registered and acted upon. This increase hasn't resulted from individual spikes in certain areas of service, but is balanced against all criteria, be that employee interaction, cleanliness, waiting times or product quality. For a first year this is impressive to note.
Interested to see how JYSK approaches customer experience? Watch a short in-store video by one of their Retail Managers:
Employee engagement
It's clear that, for Michael, these achievements aren't solely due to management intervention as he is keen to emphasise the ethos and culture of JYSK's employees – another area that has been impacted positively in 2020. Effective Employee Experience is a powerful tool in any CX programme and JYSK are wholly engaged with this. Personal, positive customer feedback is being shared directly with the individuals it relates to. Michael has seen the clear impact on engagement and morale, with staff even sharing their positive feedback on social media. Not missing an opportunity, JYSK reinforce this effect as managers personally comment on these instances with their staff. Michael is clear that "this is not just a poster" opportunity. JYSK truly believe in it. High-achievers are being identified and, while they can be acknowledged or rewarded as such, also provide an example to help drive up service quality more broadly.
"Our staff like to get feedback and this is key for us. They are proud to be JYSK."
Final reflection
As an advocate of genuine Customer Experience programmes, I find JYSK's approach both refreshing to see and be a part of. Michael is clearly proud of JYSK and of the people who make up that team. In what I would consider to be a defining comment, reflecting the integrity of his commitment to Customer Experience, Michael referred to this journey as "humbling". As a high-achieving CX organisation, success is not being taken for granted and can always be improved upon. This means continually better experiences for us as customers – and I cannot help but both respect and appreciate this.