Giving effective feedback to employees is essential when it comes to employee retention and maintaining a positive employee experience. As a manager, your role is to provide valuable feedback and learn how to balance constructive criticism and employee recognition. You want to praise employees for their achievements and, at the same time, steer them in the right direction if their performance needs improvement.
This article covers all you need to know about feedback to employees and employee motivation management.
The Importance of Feedback to Employees
According to research, around 30% of employees wait more than three months to get feedback from their superiors. If this is the case, employees likely forget certain events and their behaviour at the time, making it nearly impossible to give effective feedback. 
As a manager or employer, it's your duty to give frequent feedback to your employees through regular performance reviews and more proactively by addressing their performance shortly after an event, whether positive or negative. While the former is more general, the latter should focus on a particular achievement or issue (e.g. negative customer feedback after a call with an agent).
Why do you need to give feedback to employees? When done tactfully, it can create a high-performing and more harmonious workplace. Both positive and negative feedback is vital as it can help discard bad habits, reinforce positive behaviour, and enable teams to work more efficiently toward their goals.
How to Establish a Successful Feedback Culture in the Workplace
1. Collect and share customer feedback
If you thought customer feedback only has use – to gather actionable insights that can lead to better customer experience – think again. The truth is that 8 out of 10 pieces of customer feedback are positive and can boost employee motivation. Sharing positive customer feedback with employees in real-time through employee engagement software will not only brighten your employees' day but also motivate them to repeat their excellent work.
The Staffino experience management platform allows employees to see only positive feedback, while managers also see negative feedback and can follow up with responsible employees and customers concerned. In this way, you will not only be able to solve customer issues but also steer your employees in the right direction by giving proactive feedback related to particular employee behaviour.
Try to be as specific as you can. Also, do not give negative feedback and positive feedback in one session, as employees could be confused. Those who need the developmental feedback tend to hear only the positive part of what was said, and those who perform well could remember more of the negative feedback. It is good to separate the positive feedback from the developmental feedback clearly.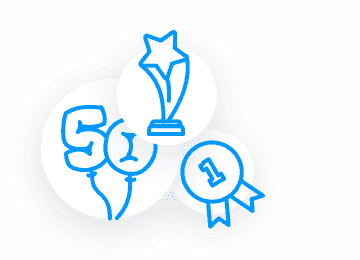 Unlock Your Team's Full Potential with Staffino's EX Products
Our EX platform can help you attract and retain top talent, track employee performance, and improve engagement and productivity – so your team can reach their highest potential.
2. Give recognition to the best performers
You don't want to lose your best performers just because they don't feel valued, right? Regular employee recognition should be an essential part of your employee motivation management. According to research, almost 70% of employees perform better when their efforts and achievements are recognised. 
In addition to recognising employees based on positive customer feedback, try to look at the big picture and give recognition based on employee efforts at achieving KPIs and company goals. For example, gamification is a great way to identify and recognise the best performers in your team or organisation through performance competitions and fun digital badges. Companies which also introduced monthly incentives for best performers based on the gamification results (e.g. customer satisfaction with the agent, net promoter score or another metric) proved to be more successful in motivating their employees.
A gamification programme can also assist you in holding your employees accountable for their actions after receiving negative customer feedback. For instance, Staffino's gamification allows you to track the KPIs of all employees and see if the low-performing employees made any effort at improvement.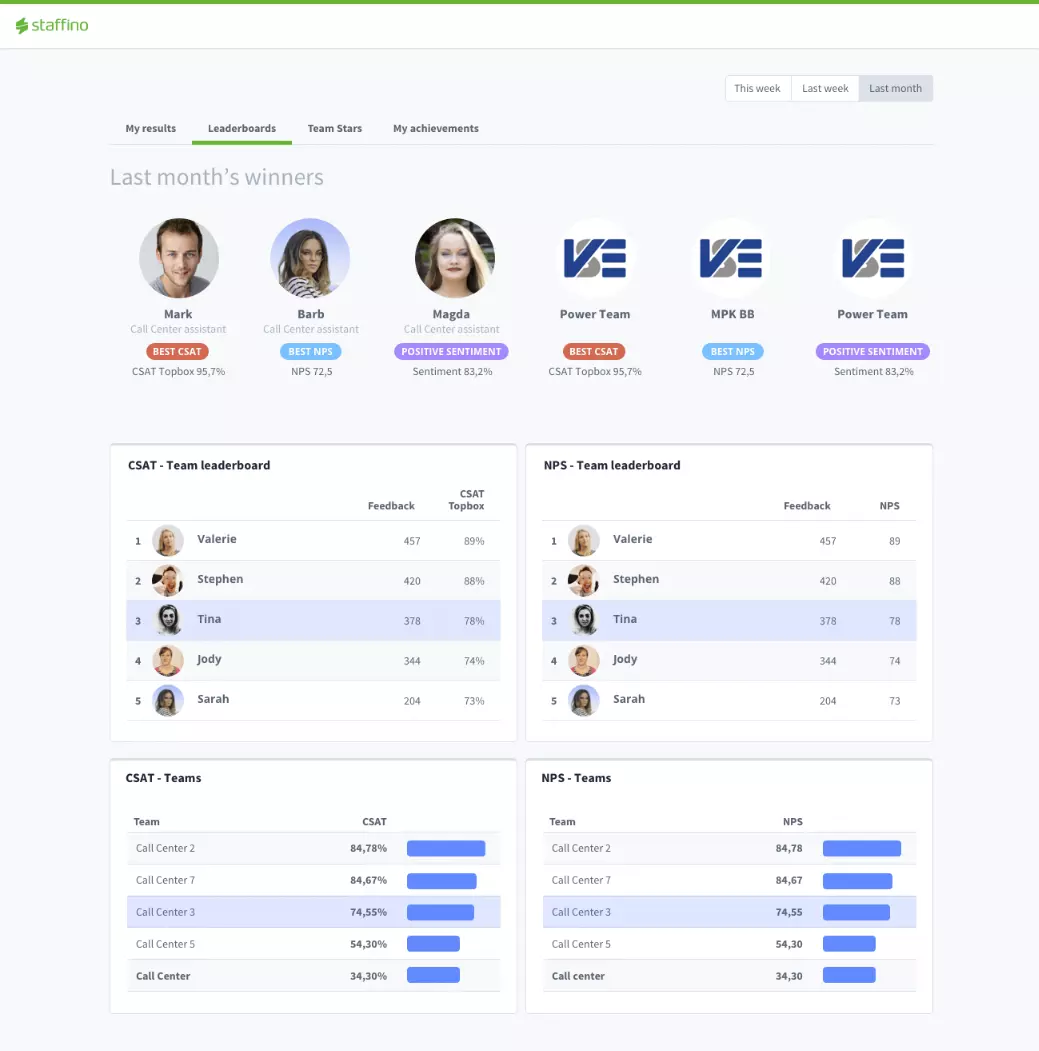 3. Make feedback work both ways
If you want to create a functioning feedback culture, remember employee feedback. Employees must feel that nobody is above the system and need a chance to evaluate their superiors and peers. 
A powerful tool that can help everyone grow is the 360 employee survey, which can be easily created and distributed through online employee engagement software. It allows employees, aside from self-assessment, to share thoughts on their peers' and managers' skills and behaviour. This kind of employee survey provides comprehensive insights from everyone working closely with an employee whose performance is under evaluation.
Discussing the outcomes with the evaluated employee can be pretty eye-opening – it can help address their weaknesses and maximise their strengths. As a result, it effectively improves an evaluated employee's interactions, communication, and job performance.
Takeaway
Providing effective feedback to employees ensures they become motivated to perform better. Incorporate frequent feedback sessions, regular performance reviews and employee recognition into your employee motivation management to make your employees more self-aware of their impact on your company. As a result, you will create a positive work culture, increase employee retention and performance, and improve relationships in the workplace.