We are incredibly grateful to our clients! Staffino has recently been honoured with several awards, thanks to the reviews provided by our users on software review platforms such as G2, Capterra, GetApp and Software Advice. The awards span a variety of areas, including meeting the needs of enterprise clients, providing excellent customer service, simplifying implementation, and user-friendliness.
How Did We Do on Gartner's Capterra, GetApp and Software Advice?
Staffino has achieved a five-star rating on Capterra, GetApp, and Software Advice, thanks to positive user reviews and the popularity of our customer experience platform. This accomplishment is a testament to the quality of our services and the satisfaction of our users. 


These five-star ratings are based on a variety of key performance indicators. Firstly, they reflect the overall user experience of our platform. We have meticulously designed the Staffino online platform to be user-friendly and intuitive, ensuring that our clients can navigate and utilise our services with ease. From feedback collection and analysis to employee engagement tools, we strive to provide everything businesses need to understand and improve their customer and employee experiences.

The ratings also take into account the effectiveness of our client support. At Staffino, we believe that stellar customer service is the backbone of a successful business. Therefore, we have a dedicated team of support professionals who are always ready to assist our clients, resolve their issues, and answer their queries promptly.

Finally, the ratings also evaluate the value for money that our platform offers. We strive to provide high-quality services at competitive prices, ensuring that our customers get the best value for their investment.
How Did We Do on G2?
Furthermore, authenticated user feedback on G2 has led to Staffino being honoured with 12 different award badges in the Fall 2023 Report by G2. These can be categorised into two distinct groups:
Seamless User Experience and Customer Service
In autumn 2023, Staffino was honoured with several G2 badges that demonstrate our commitment to providing superior customer service and a seamless user experience. 

The Best Meets Requirements badge signifies that our platform effectively meets the needs of our mid-market and enterprise clients. The Easiest Admin badge indicates the simplicity and user-friendliness of our administrative features, making our customer and employee experience platform easy to manage for our clients. The Users Most Likely to Recommend badge is a testament to the high level of satisfaction among our users, who are likely to recommend our services to others. The Easiest to Do Business With badge shows our dedication to making transactions smooth and hassle-free for our clients. Lastly, the Users Love Us badge is a sentimental reflection of the positive feedback and love we have received from our user community. 
These badges reflect our unwavering commitment to delivering high-quality services and ensuring client satisfaction.
Outstanding Performance
Staffino was recognised by G2 with several prestigious performance badges, which are a testament to our commitment to providing top-tier services and innovative solutions.

The Mid-Market and Enterprise High Performer badges are awarded to companies that consistently deliver high-quality products and services to mid-market and enterprise-level businesses, respectively. We have been honoured with these prestigious badges in both Europe and EMEA regions. These recognitions underscore our dedication to meeting the customer and employee experience needs of businesses of all sizes, regardless of their geographical location.
Additionally, we were awarded the seasonal Momentum Leader and High Performer badges. These are given to companies that have demonstrated significant growth and momentum in their market over the last quarter. These badges underscore our ongoing efforts to innovate and enhance our services, ensuring we stay ahead of the curve in the ever-changing landscape of experience management.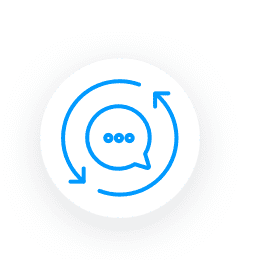 Get a First-Hand Experience Today!
Staffino is the perfect tool for creating engaging surveys, tracking performance, responding to customer feedback, and rewarding top employees. Get started today with our FREE demo!
Once again, we would like to thank all our valued clients for their unwavering trust and their positive testimonials about Staffino. To all those who are new to our community, we warmly welcome you! If you're curious about our customer and employee experience management software and the remarkable benefits it can bring to your business, we encourage you to request our free demo below. Let us show you the Staffino difference.